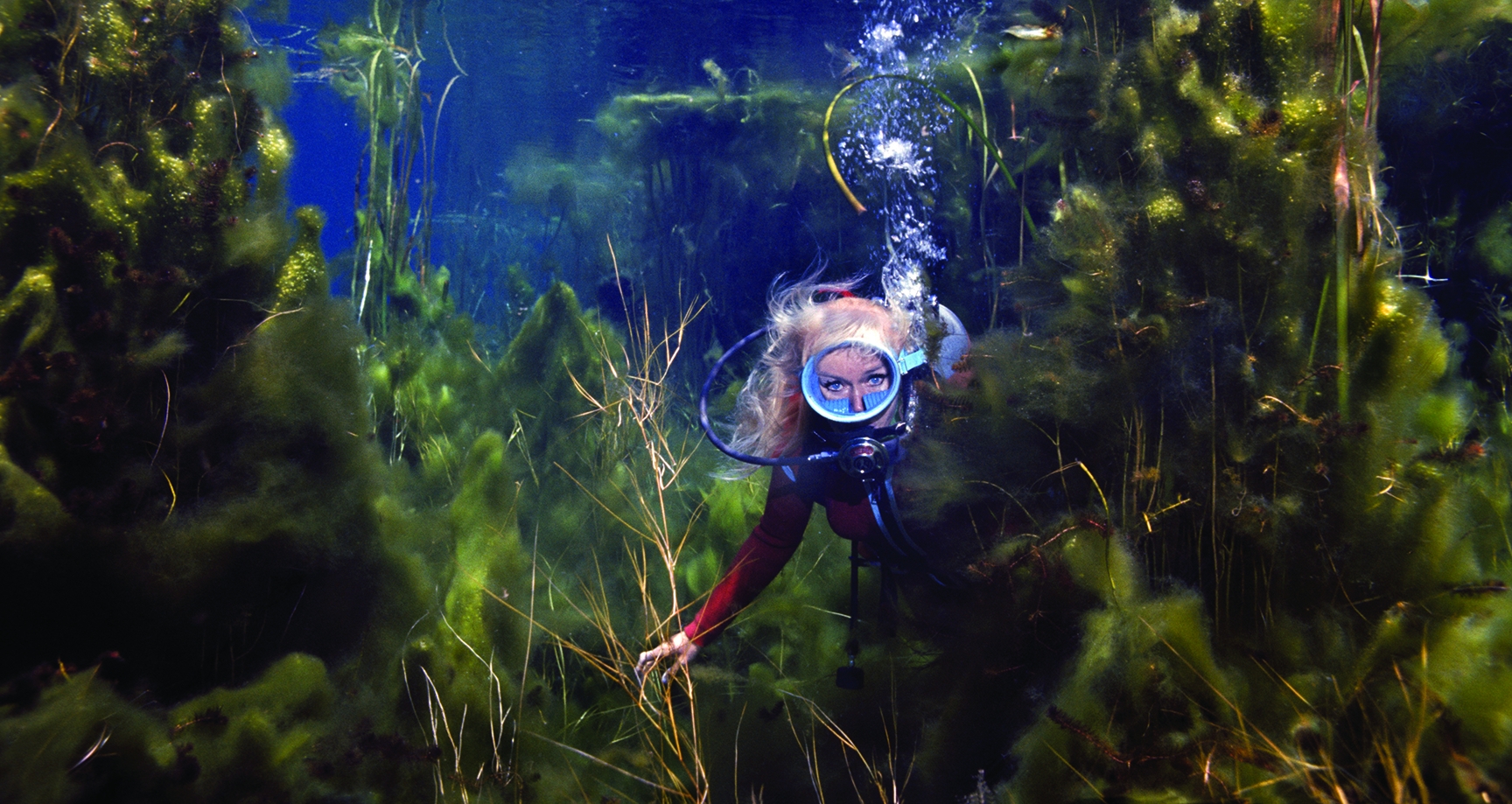 Underwater Legend: Playing With Sharks: The Valerie Taylor Story
Exploring the life and images of an iconic undersea filmmaker.
All photos by Ron and Valerie Taylor, courtesy of National Geographic.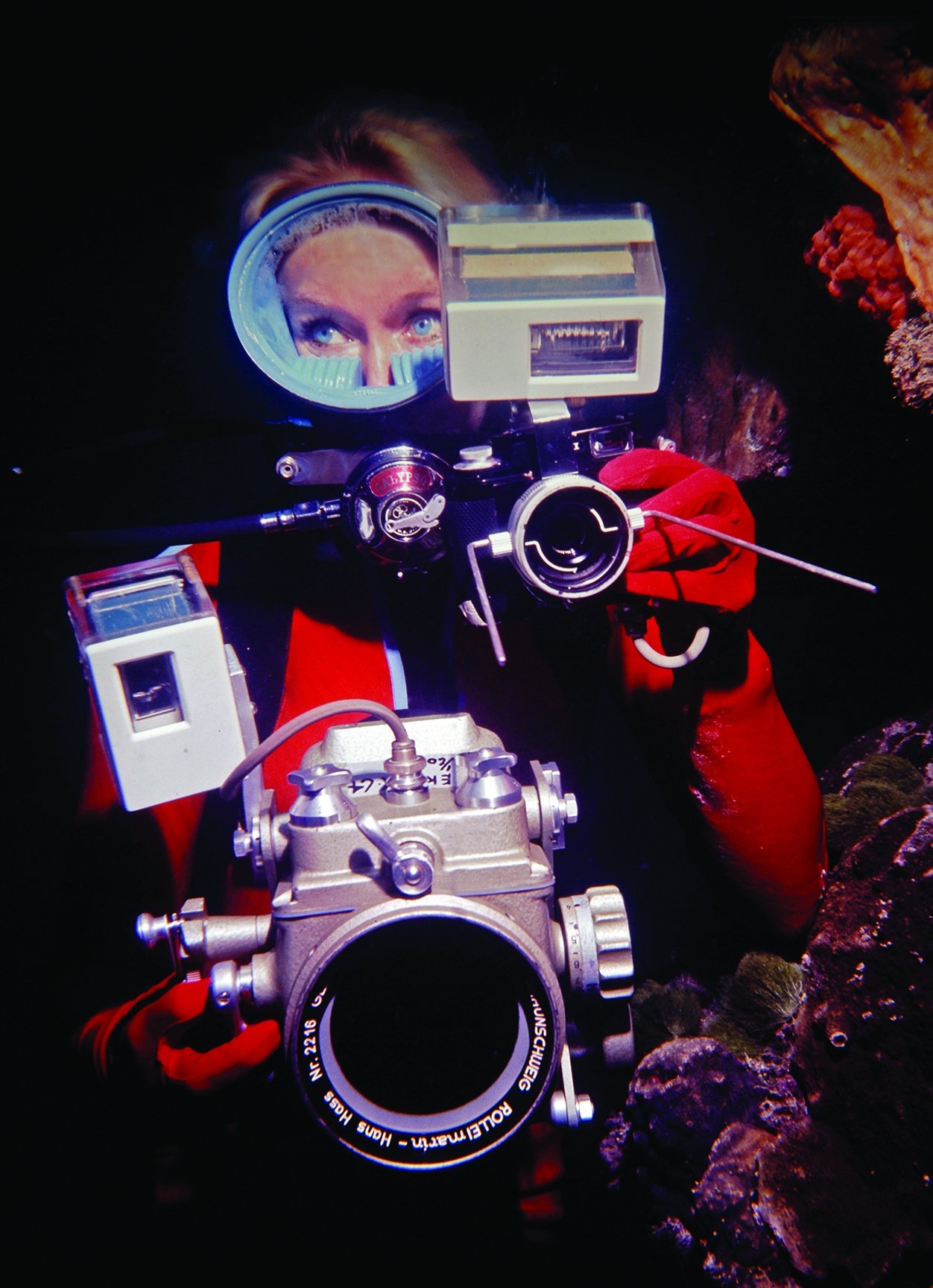 Valerie Taylor is an icon among marine conservationists and underwater filmmakers. She and her husband, Ron, became fascinated with sharks, and pioneered their own underwater camera housings to film them up close — sometimes from cages and sometimes in the open water. The Australian couple dove and filmed together starting in the 1960s until Ron's death in 2012.
Director Sally Aitken (The Pacific: In the Wake of Captain Cook With Sam Neill) took the enormous trove of archive underwater footage of the Taylors' adventures and combined it with contemporary interviews and a memorable shoot of Valerie — now 85 — diving with sharks in Fiji to produce the striking National Geographic documentary Playing With Sharks: The Valerie Taylor Story.

"Valerie is a remarkable woman," says Judd Overton, the cinematographer in charge of the contemporary underwater shoots for Playing With Sharks, which is now streaming on Disney Plus. "She is very natural with the camera." Overton is a Los Angeles-based director of photography from Australia who shot That Sugar Film, one of Australia's highest-grossing documentaries of all time, as well as four seasons of the CBS comedy No Activity. His most recent work includes NBC's Young Rock.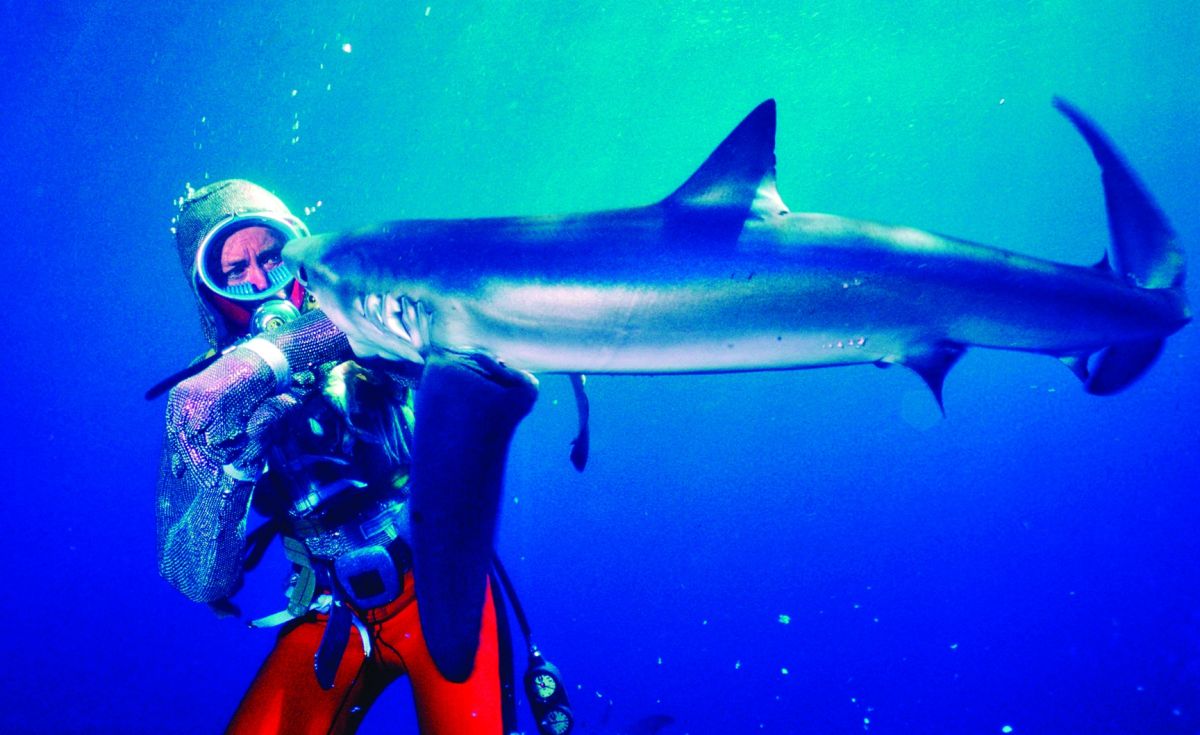 Taylor's indomitable spirit shines through the entire film. At 12, she was diagnosed with polio and hospitalized — she was told she could not go home until she could walk. So in nine weeks, she forced herself to walk. She grew up in Australia as a spearfisher — a rare woman in what was then a man's world. But she soon transitioned to shooting sharks with cameras, and campaigning for their conservation. She and her husband became so well known as shark experts that they were hired by Steven Spielberg to shoot the footage of real great whites that was used in his 1975 film Jaws.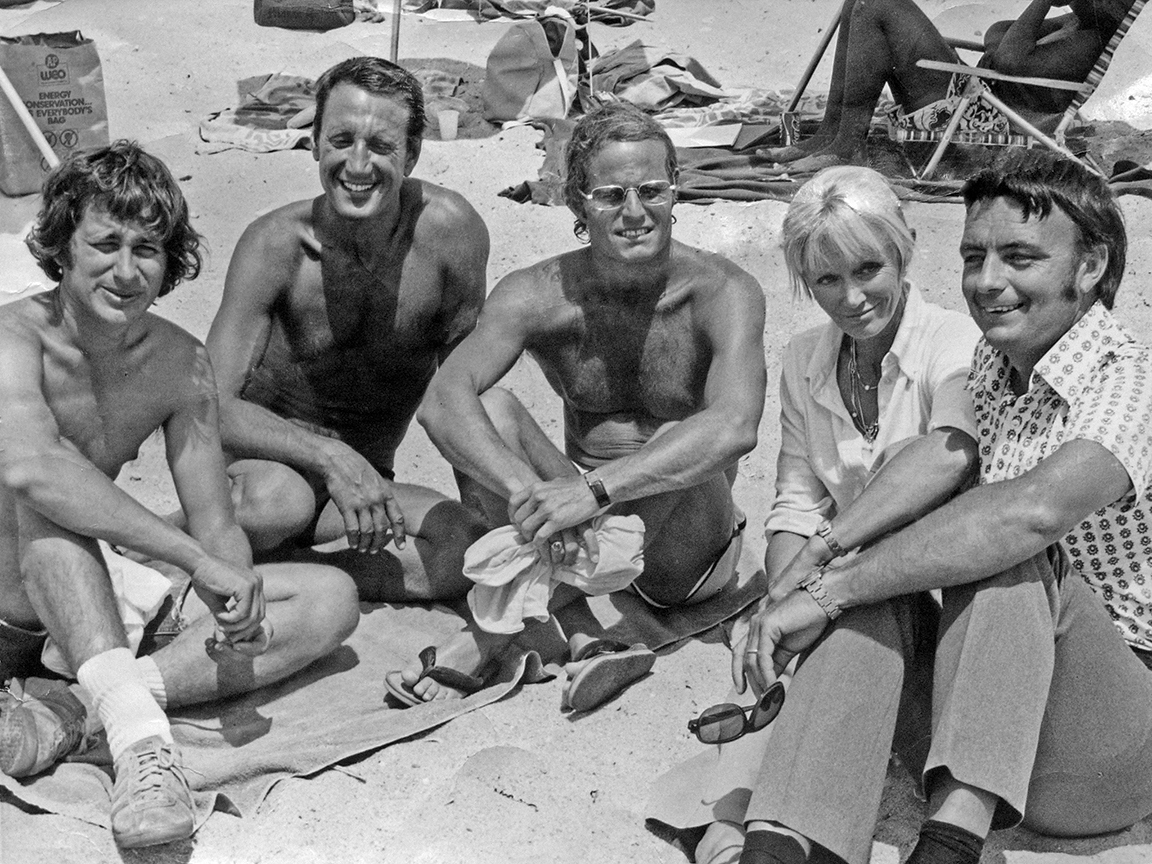 Much of her career has been dedicated to demystifying sharks for a general audience — just as filmmaker Craig Foster did for the octopus in the recent Netflix documentary My Octopus Teacher.

Overton had two tasks on Playing With Sharks: to shoot the contemporary footage of Taylor on her trip to swim with bull sharks in Fiji, while keeping in mind the need to find tie-ins to all the archival footage. "We couldn't make all the footage look the same — we wanted our work to be contemporary and cinematic, reflecting the quality of the Arri Alexa Minis and the [Canon] K-35 prime lenses," says Overton. Meanwhile, the historical footage of Taylor div-ing with sharks, much of it shot on 16mm film, was remastered, using a Blackmagic Design Cintel film scanner that digitized the material into 2K files for color grading. "You have to embrace that," says Overton. "It is never going to look like Imax, but your eye forgives a lot in that environment — the material you are seeing is so special, it lures you in. Using the Blackmagic scanner really helped — [it was] one of the things that made this whole film possible."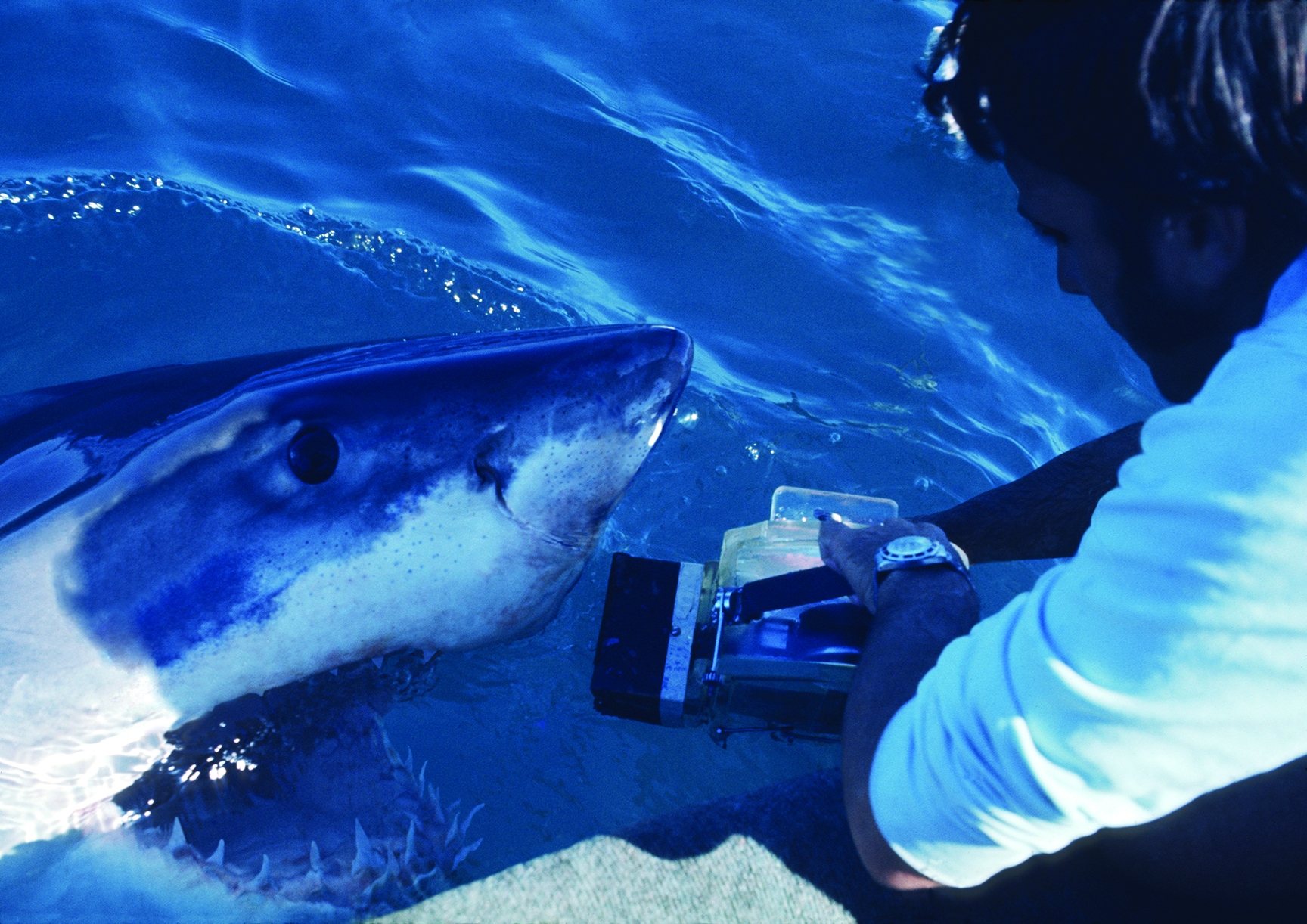 For the Fiji shoot, Overton used a Sony a7S II — "Those little Sonys are good in low light," he says — while under-water operator (and Valerie's nephew) Jono Heighes captured images with the Mini.

"We were shooting at around 10 meters [33 feet], so we needed a lot of light," Overton says. "As you go deeper, [the water adds the equivalent of] so many layers of blue filters that you need some light to bring out color." Fortunately, Taylor was wearing "her trademark bright-pink wetsuit, so the color really popped."

Here are more images from Taylor's life and work: