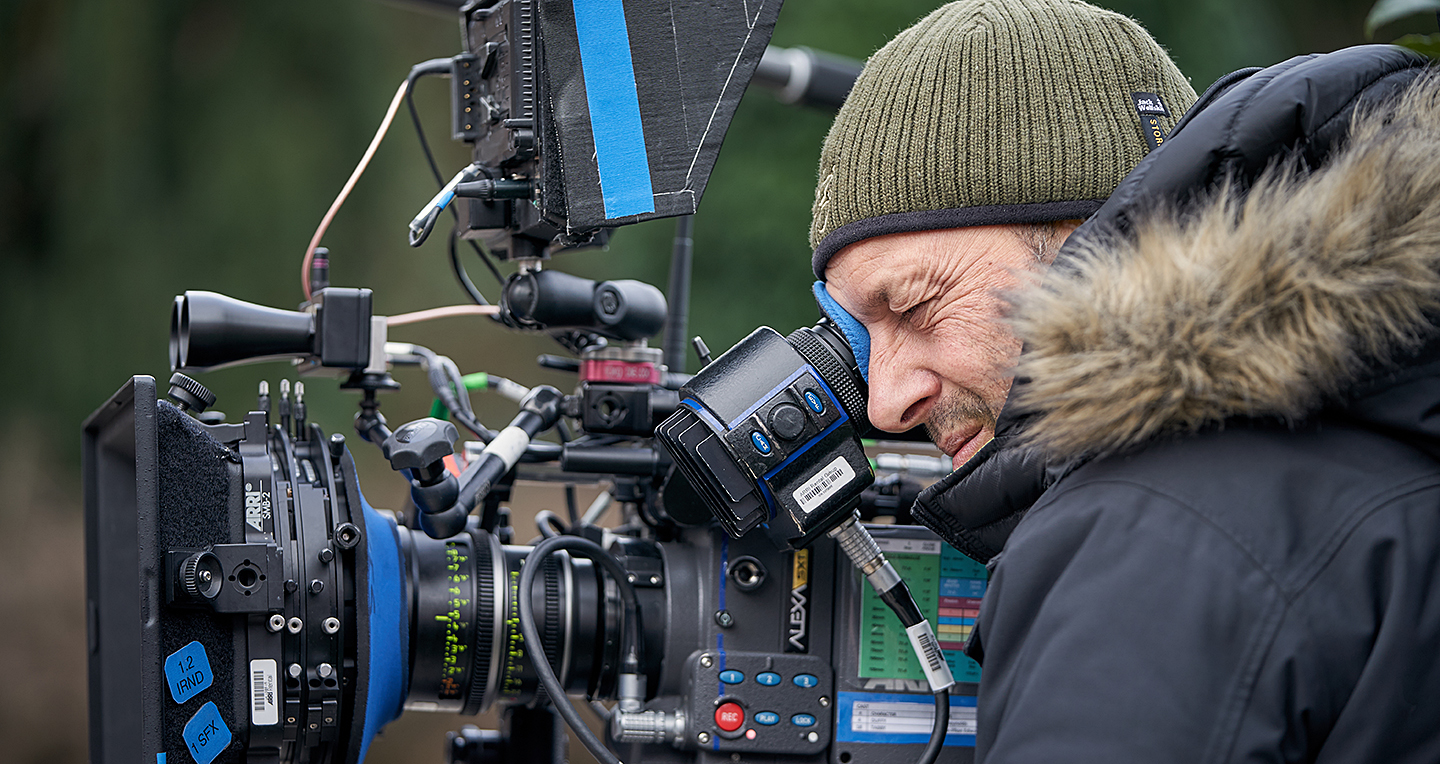 ASC Close-Up: Stijn Van der Veken
The cinematographer discusses his career, inspirations and how he became a Society member.
ASC Staff
When you were a child, what film made the strongest impression on you?

The Killing Fields, directed by Roland Joffé and photographed by Chris Menges [ASC, BSC].
Which cinematographers, past or present, do you most admire?

I have always been a big fan of [ASC member] Roger Deakins' photography, as his approach is so straightforward and simple — but not necessarily easy to accomplish — and it is fully complementary to the storytelling, every time. And [ASC members] Emmanuel Lubezki, Greig Fraser and Bradford Young, all for the same reason.
What sparked your interest in photography?

Since I was a young kid, I always liked to photograph stills, following in my dad's footsteps. At age 14, I was cast in a small feature film, and during the shoot I fell in love with what happened behind the camera. One year later, I bought my first Bauer Super 8 camera — sponsored by my dad — and made my first 45-minute feature. I became so addicted to filmmaking that I decided to become a cameraman.
Where did you train and/or study?

After high school, I went to a film school in the French-speaking part of Belgium — Institut des Arts de Diffusion at Louvain-la-Neuve — for a three-year bachelor's degree in cinematography. It wasn't easy because French isn't my native tongue, but the school was so great that I gave up everything so I could complete the degree. Only 18 students were admitted, and at the end we graduated with eight.
Who were your early teachers or mentors?

My main teacher in film school — an Italian DP named Alessandro Usaï.
What are some of your key artistic influences?

After I graduated, I attended several workshops with Billy Williams [BSC] in London and the U.S. He triggered my love for lighting.
How did you get your first break in the business?

I got a call on a Sunday from Brussels-based producer-cinematographer Wim Robberechts, asking me if I wanted to drive to Paris to collect a piece of camera equipment he urgently needed. Half an hour later, I was on my way to help him out. He rewarded me by asking if I wanted to work for him as a camera assistant. He started my professional career. I still owe him, as I think you should never forget who gave you your first chance in this business.
What has been your most satisfying moment on a project?

I always try to find a new challenge on every project. One in particular was a 10-episode World War II drama — The Emperor of Taste, with Matthias Schoenaerts — that I filmed with my brand-new Arri 416 camera and set of Arri/Zeiss Master Prime lenses. That shoot connected me to the Arri family so closely that I got involved in the testing and development of the Arri Alexa, thanks to Arri people like Giuseppe Tucconi, Marc Shipman-Mueller and many others — which I still consider a great privilege! I am very close to the Arri family to this day.
Have you made any memorable blunders?

Not one — but rather a few, as we all have! The most embarrassing ones are when you imagine and prep a certain approach that doesn't seem to work at all, and you have to ask to start all over again. But small mistakes can also be very annoying.
What is the best professional advice you've ever received?

'Believe in what you do and keep believing in your ambition, even in difficult times.' In the beginning, I had a maximum of one day of work per month. My father told me many times that I shouldn't give up. I was close to doing so, but he convinced me not to.
What recent books, films or artworks have inspired you?

Vermeer.
Do you have any favorite genres, or genres you would like to try?

Coen brothers and Denis Villeneuve movies. I would love to shoot them!
If you weren't a cinematographer, what might you be doing instead?

I would be a pilot, as flying is my second passion.
Which ASC cinematographers recommended you for membership?

I was lucky that Kees van Oostrum, Bill Bennett and David Darby saw my 2013 Oscar-nominated short film, Death of a Shadow [2012], which I shot. They recommended me for ASC membership.
How has ASC membership impacted your life and career?

The ASC is a brilliant organization, and what I like most is teaching a Master Class every year. This is my contribution to the ASC as an active member — it is so important to share knowledge.
You'll find his personal site here.
Photo by Robert Viglasky