ASC Close-Up: Neil Krepela
The visual effects cinematographer and supervisor behind such projects as The Empire Strikes Back, Cliffhanger and True Lies discusses his career, influences and inspirations.  
ASC Staff
When you were a child, what film made the strongest impression on you?
Disney's 20,000 Leagues Under the Sea.
Which cinematographers, past or present, do you most admire?

Vilmos Zsigmond, ASC, HSC; Dante Spinotti, ASC, AIC; Laszlo Kovacs, ASC; and Gabriel Figueroa, AMC.
What sparked your interest in photography?

My father was an amateur photographer, so I was exposed to it early on, no pun intended. When I was in the Navy and all of a sudden visiting faraway places for the first time in my life, I felt compelled to start recording them. Then I got hooked on filmmaking and moved to the Bay Area to do 16mm independent filmmaking.
Where did you train and/or study?

University of Nebraska, Laney College, and on the set of every movie I ever walked onto.
Who were your early teachers or mentors?

Richard Edlund, ASC in visual effects, and Laszlo Kovacs, ASC in cinematography. These were two people always ready to share any knowledge they had about creating a great image. That I was able to work with each of them on many occasions was truly a blessing. Then there was the late, great Michael Ritchie, a director I was lucky to have been able to work with a number of times. He was one of the smartest people I ever met in the film industry, and an extremely nice guy.
What are some of your key artistic influences?

The paintings of Vermeer, the sculptures of Jean Tinguely, and the films of Ingmar Bergman.
How did you get your first break in the business?

I was hired by Richard Edlund to build some specialized film equipment for Industrial Light & Magic, to be used on The Empire Strikes Back. I was then put in charge of all matte-painting photography for that film, and then continued on to Return of the Jedi at ILM.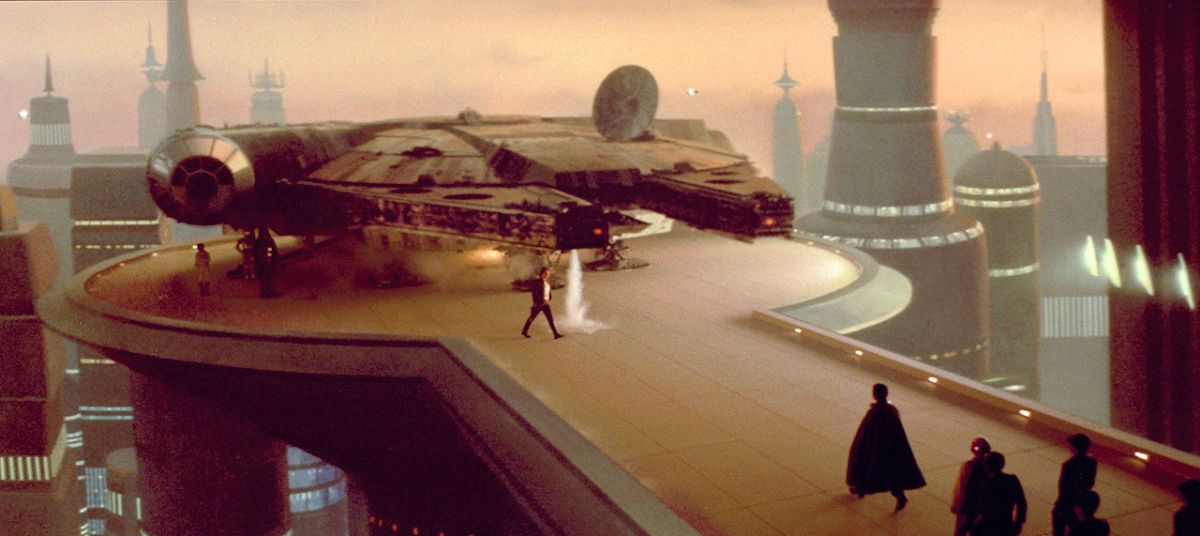 What has been your most satisfying moment on a project?
Finishing up that last shot and knowing that it has all finally come together as you wanted.
Have you made any memorable blunders?
Of course, but I'm not telling. We learn from our mistakes, but more from pushing ourselves.
What is the best professional advice you've ever received?

Do not be afraid of making mistakes.
What recent books, films or artworks have inspired you?
The Jungle Book, for outstanding visual effects; Sing Street; and any film by Christopher Nolan. As far as books, The Undoing Project by Michael Lewis is very insightful.
Do you have any favorite genres, or genres you would like to try?
I always wanted to do a Western. I love working outside on location, and the American West is always so interesting in the way it changes with the seasons, and even during the course of an afternoon.
If you weren't a cinematographer, what might you be doing instead?
Sculpture and photography.
Which ASC cinematographers recommended you for membership?
Richard Edlund, Joseph Westheimer and Harry Wolf.
How has ASC membership impacted your life and career?
It has given me the opportunity to meet a really fantastic group of artists and share in their wealth of filmmaking knowledge.
Portrait photo by Owen Roizman, ASC