This new series of in-depth interviews with Society members provides the cinematographer's perspective on today's most pertinent topics.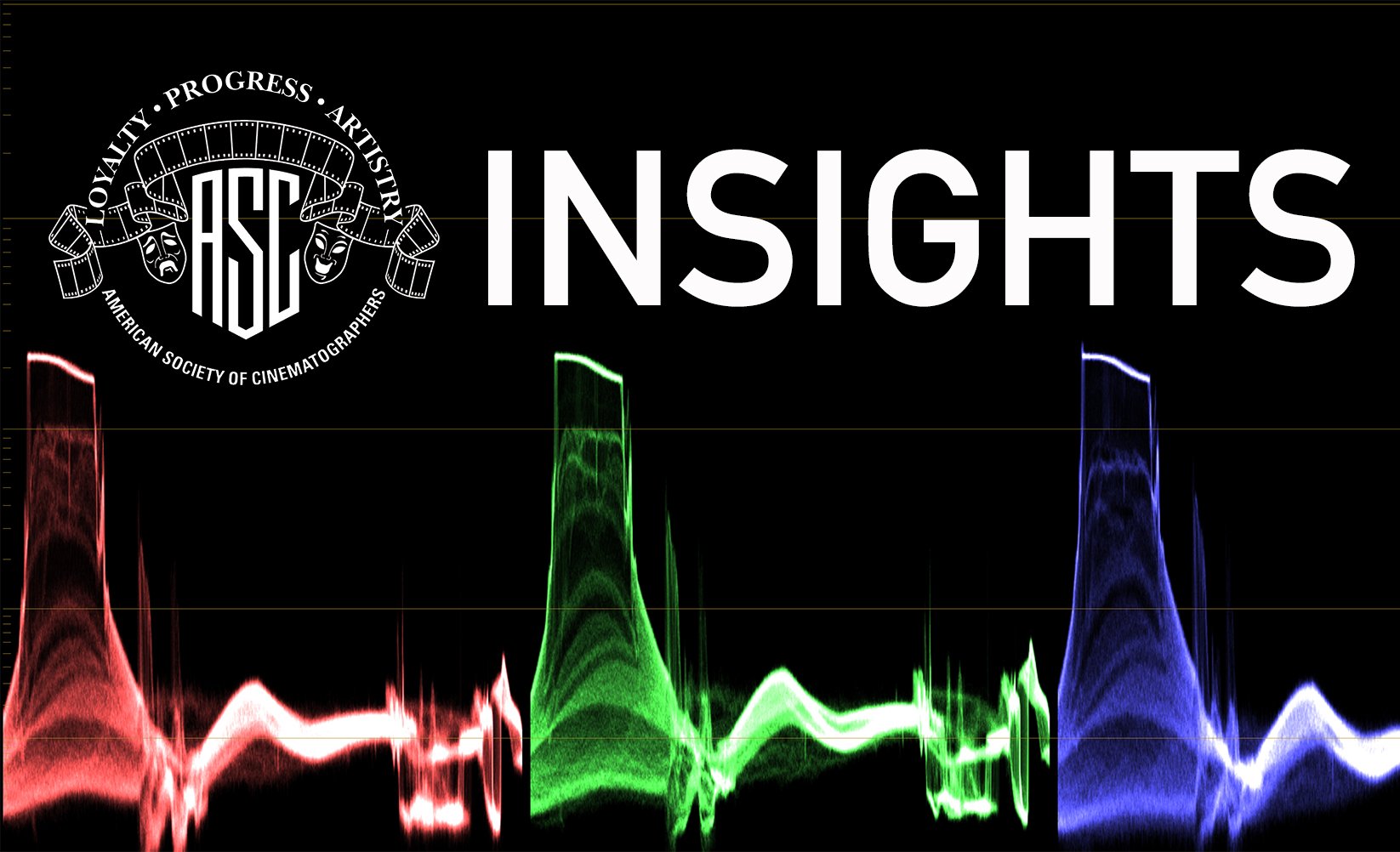 The first two episodes cover High Dynamic Range (HDR) from the director of photography's view.
For both, ASC associate member and American Cinematographer contributing editor Jay Holben discusses the ins and outs of HDR, the benefits and pitfalls and how important it is for the cinematographer to be involved in the postproduction implementation of HDR. The key to the format is in expanding the palette of creative intention for the filmmakers, not in merely delivering a brighter picture.

---
Episode One - HDR as A Deliverable details the implementation of HDR in postproduction as a deliverable and features insights from Markus Förderer, ASC, BVK; Polly Morgan, ASC, BSC; and associate member and colorist Dave Cole. The episode examines scenes from Independence Day: Resurgence, the F/X series Legion and the short film Mandy.
01:35 - What is HDR?
04:50 - The technical specifications of HDR
07:30 - HDR is not a "Look"
10:17 - First experiences with HDR
15:10 - Morgan Legion season 3 Example - darks/shadows
17:44 - Förderer Megan example - FX and highlights
21:50 - Morgan Legion season 3 - Color hues and highlights
24:20 - Förderer Independence Day: Resurgence - Magic Hour, extreme range of highlights in dark scene; more shades of black and 3D feeling
26:59 - Creative intent, the cinematographer's vision and HDR
28:55 - The Wild West of HDR; Need to monitor HDR on set
29:50 - It's HDR, not Super Bright; extending shadows
31:04 - Monitoring SDR/709 for HDR finish
34:30 - Extreme brightness in HDR
37:45 - Förderer Hell - SDR - Struggle to achieve extreme brights in SDR
41:00 - Förderer Megan example - Controlling highlights; Resisting HDR extremes, soft contrast - avoiding distracting bright spots
42:45 - Controlling highlights - backlight to fill ratio
43:42 - VFX issues with HDR, highlights/whites SDR to HDR problems – Morgan example of Season 2 Legion astral plane
46:00 - ACES workflow, need to monitor HDR on set (or monitor main deliverable); no one-button approach to HDR
47:52 - Is this a full-HDR process or only HDR as a deliverable?
49:00 - A better image for the viewer; cinematographers understand HDR
51:19 - The technology is evolving; see the creative intention of the filmmakers in the best quality
53:32 - Advice on working in HDR
---
Episode Two - HDR From Set to Post examines the implementation of HDR throughout the entire workflow from set to post and features thoughts from Erik Messerschmidt, ASC; Marshall Adams, ASC and colorist Dave Cole. They discuss scenes from Netflix's Mindhunter and El Camino: The Breaking Bad Movie.
00:22 - Introduction
01:58 - What is HDR?
04:21 - First experiences with HDR
08:47 - On set practices for HDR finishing
11:00 - Expanded dynamic range's benefit in exposing the image
15:18 - Waveform as exposure tool and monitoring in HDR, why is it important
23:05 - The greatest benefits of HDR: Subtlety and shadows
26:16 - Looking at scenes from El Camino
29:17 - Detail in shadows and highlights
30:00 - Looking at a scene from Manhunter with waveforms
36:00 - El Camino - extreme brights
37:57 - Beware of going too bright for too long
39:00 - You Have to protect the highlights even more in HDR
40:21 - Make the HDR master first and derive SDR after that; Exposing/Monitoring HDR on the set
47:53 - Don't always have to push it; do what is right for the story
49:30 - Color gamut
52:00 - Advice on shooting HDR
---
A live online Q&A with participating members was held on February 20, 2021, with participants on hand to further discuss their experiences with using HDR and respond to audience questions: