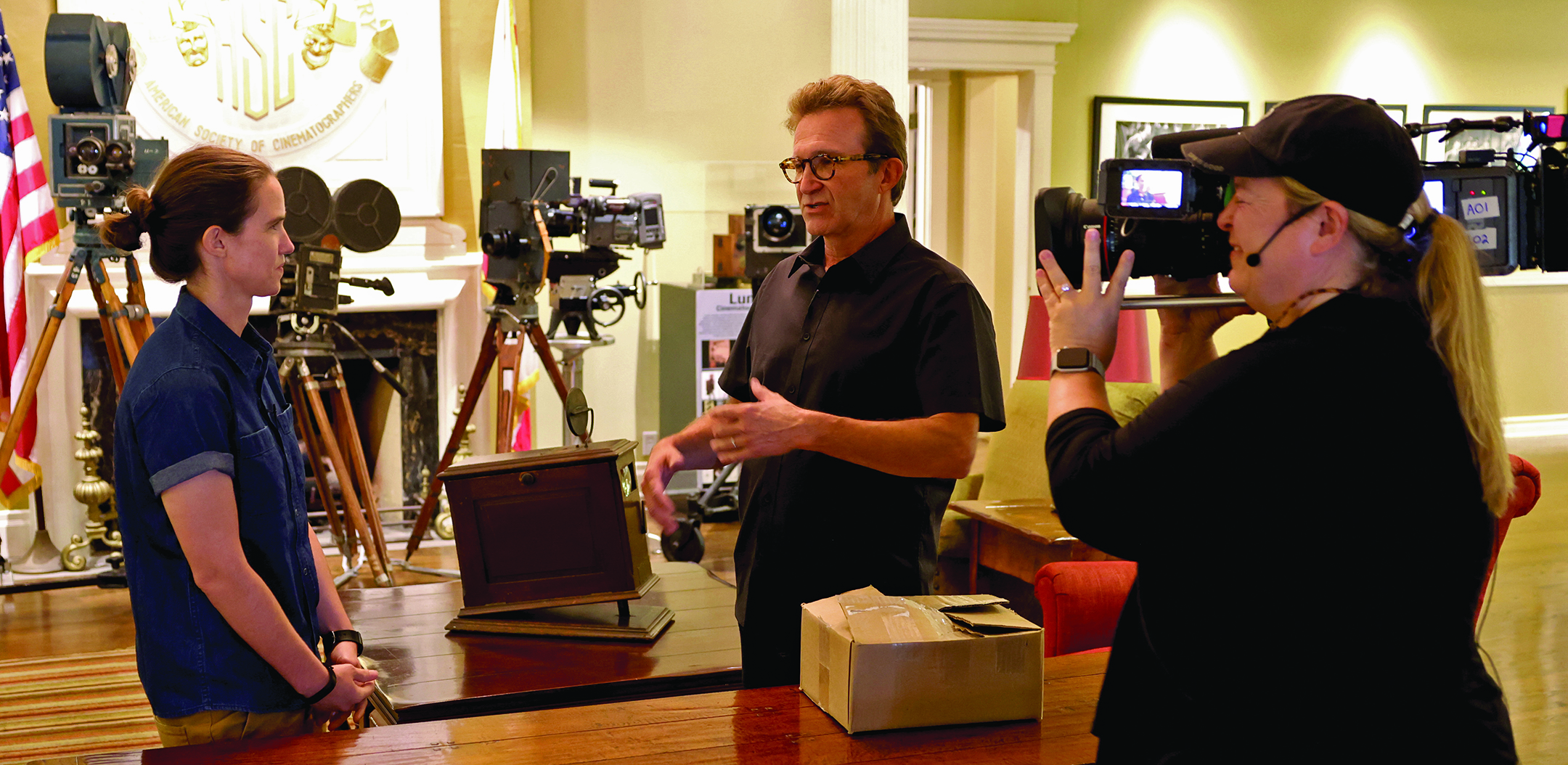 ASC Members and Mentors
Conversations with some of the Society's newest members about their mentors and how they pay it forward.
Jay Holben
Conversations with some of the Society's newest members about their mentors and how they pay it forward.

One of the most time-honored traditions in the motion-picture industry is that of veteran filmmakers mentoring the next generation. The American Society of Cinematographers was founded with the dual purpose of advancing the art and science of cinematography and bringing cinematographers together to exchange ideas and techniques. ASC members have a long history of mentoring burgeoning artists and students, and those relationships are still thriving today.
To get a better understanding of these symbiotic and synergistic pairings, this installment of Shot Craft features conversations with some of the ASC's newest members about their mentors and how they pay it forward.
Share Your Knowledge, and Keep Learning
Shana Hagan, ASC's documentary work includes the Academy Award-winning Breathing Lessons: The Life and Work of Mark O'Brien; the Academy Award-nominated Walk Run Cha-Cha; and 19 Sundance Film Festival selections, including Generation Wealth, The Queen of Versailles, Taylor Swift: Miss Americana and Shakespeare Behind Bars. She's also served as cinematographer on Somebody Somewhere for HBO, and on Fox's upcoming Welcome to Flatch.
"I always called Allen Daviau, ASC my unofficial mentor because we were never part of any formal mentorship program," Hagan says. "Allen loved talking about his craft. He wanted to help the next generation of filmmakers, and he was eager and open to sharing any and all of his knowledge with pretty much anyone who asked. When I asked, he gave me his phone number, told me to call him anytime, and encouraged me to ask him anything I wanted to know.

"Be accessible, be an open book, and be honest and truthful about your own experiences in order to help your mentee find their own path."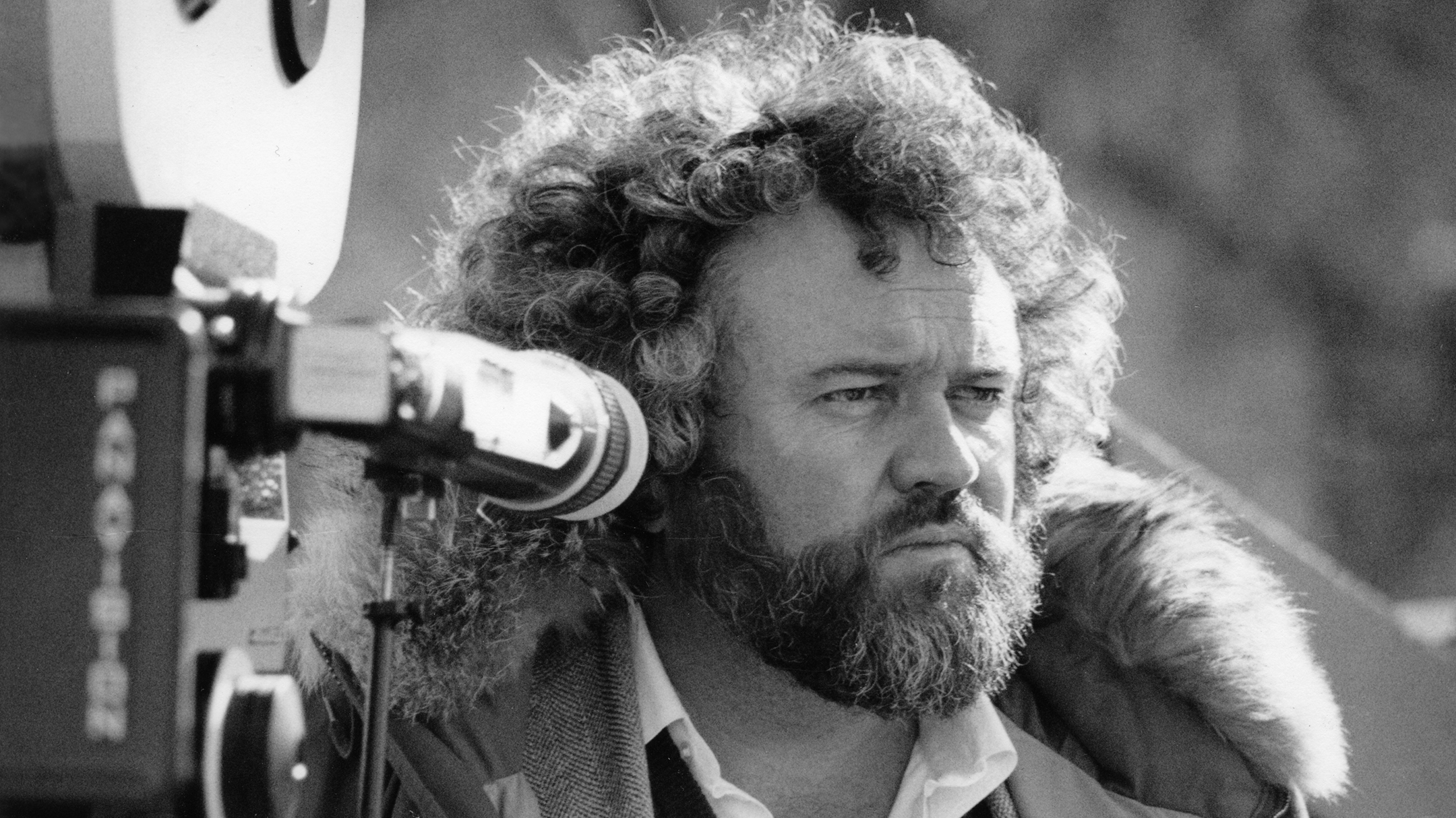 "One of the first things I asked about was his incredible lighting. He taught me the meaning and value of justified, motivated sources. I loved his approach to naturalistic lighting, and I literally use his advice anytime I'm lighting a scene. I ask myself, 'Where is the logical light source?' Keeping the lighting grounded and realistic felt right to me and aligned with my own aesthetic.

"Allen was so encouraging and genuinely interested in my success over the years. That is something that will always stay with me. He believed in me even when I didn't believe in myself. He taught me that being a good human is as important as any cinematography skills you may learn along the way.

"Now that I am an ASC member and I have a mentee of my own [through the ASC Vision Mentorship Program], I try to emulate what Allen taught me about mentoring: Be accessible, be an open book, and be honest and truthful about your own experiences in order to help your mentee find their own path. Essentially, the 'call me anytime' approach.

"I met my mentee, Rachel Bardin, last year. When I was about to do the lighting and handheld cinema-vérité demos [while teaching] the ASC's first-ever Documentary Master Class [held online due to Covid restrictions], I asked if she'd be part of that shoot. Rachel gladly agreed, and we worked together the whole day on set at the ASC Clubhouse. She asked really great questions during that shoot — both on camera and off — and I admired the way she absorbed all the tips and tricks, followed up on things she needed more info on, and enjoyed the process of learning. It was also a great opportunity for me to rearticulate how and why I do things. I'm always asking questions and encourage anyone I meet coming up in the industry to do just that. Keep asking questions. Keep learning.

"One thing I've learned over the years and give as advice: When you're looking to build your network, be open to taking jobs that aren't 'perfect' and try to learn at least one new thing on each gig. You might learn a new skill, meet someone new — who may give you your next job! — get your hands on a piece of gear you haven't worked with before, and gain confidence and set experience that will help you clarify your own path.

"Allen taught me so much. My mentees teach me to be curious and continue to ask questions. Sharing our knowledge with each other is the key to preserving our craft."
Let Story Drive Decisions, and Find Work-Life Balance
Quyen Tran, ASC started her career as a still photographer, gaining acclaim for her images of the heartbreaking destruction of 9/11. Translating this emotive work into cinematography, Tran was featured as one of AC's 2017 Rising Stars of Cinematography. She studied cinematography at UCLA and received the school's Distinguished Alumni Award in 2019. Her work includes Palm Springs, Unbelievable, Here and Now, Camping, A Teacher and Maid. When asked about her mentor, Tran shared an article she authored for Variety in which she wrote:
"While studying film at UCLA, I knew I was drawn to narrative projects. The path was incredibly narrow, twisted and steep at times, but my focus remained clear, thanks to early guidance from Roger Deakins [ASC, BSC], who taught for a semester as our cinematographer-in-residence. Under his mentorship, I learned that the story was the driving force behind his decisions. And today, the projects I connect with the most have strong, clear narratives."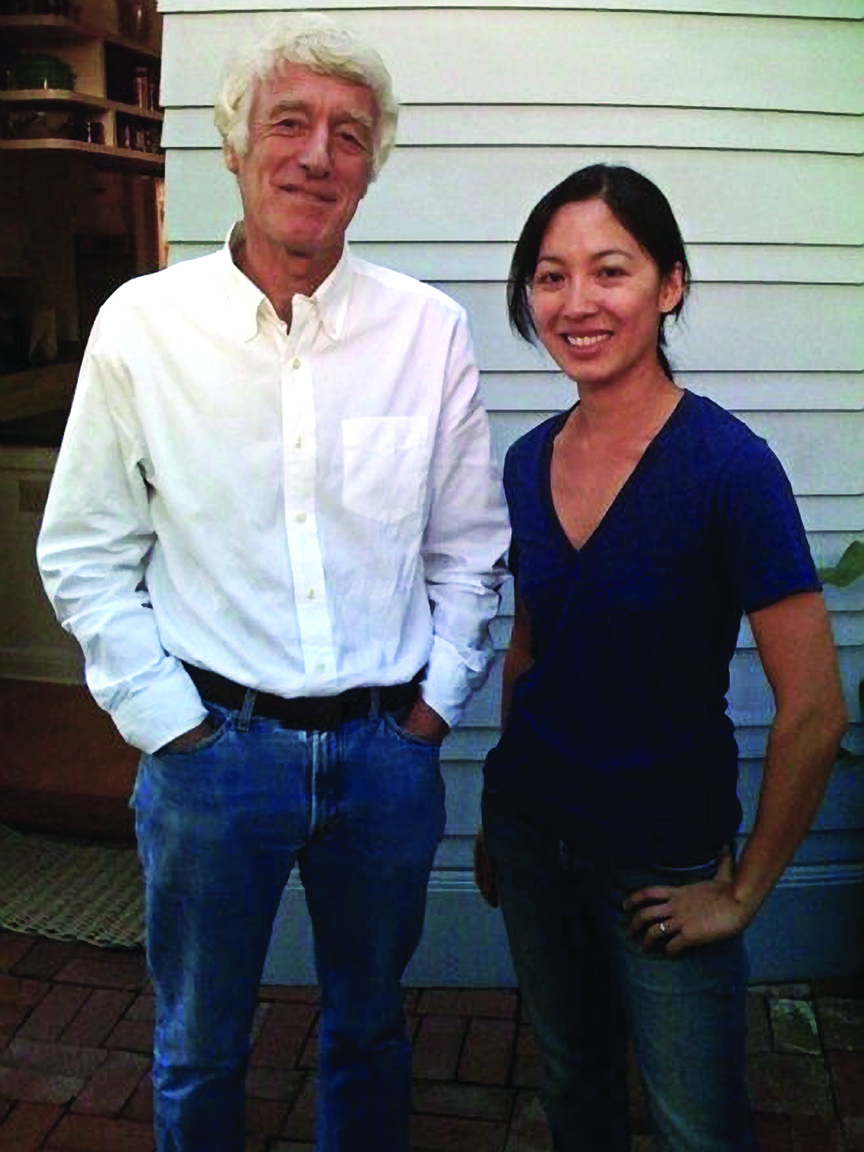 In her conversation with AC, she adds, "I also met Johnny Simmons, ASC at UCLA. He was one of my cinematography professors, and I remember very distinctly something he said to me one day as I was shooting a film on the sound stage. He said, 'Quyen, there are lots of DPs who get the job done. It's the how part that matters, so let's talk about how you're going to shoot this.' Since we both hail from a background in stills and painting, Johnny and I shared so many interests, and he has remained a constant inspiration for me throughout my career — not only with his dedication to storytelling, but in his activism in the cinematography community.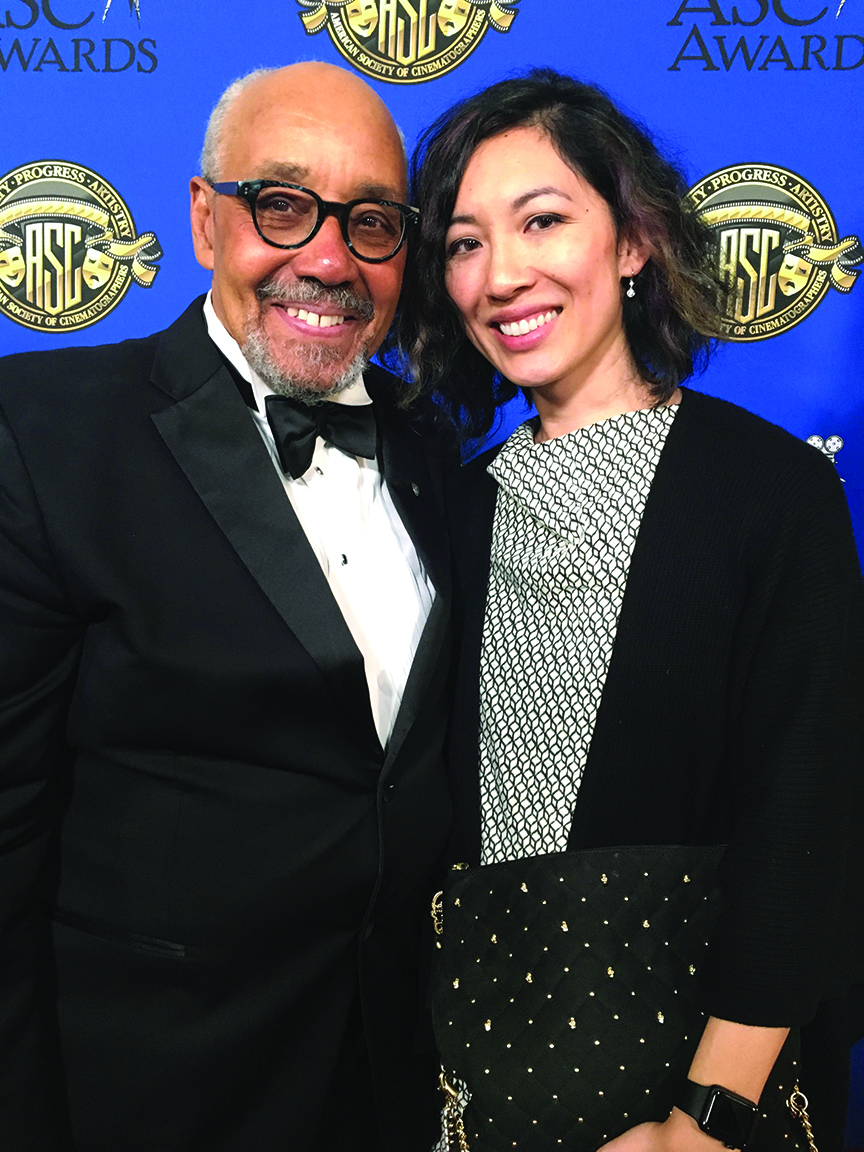 "I am very active when it comes to mentoring because I know how important it is to not only guide young storytellers, but to help prepare them for family and work balance. As the mother of two young children, I often felt it was impossible to have both a career and a healthy family life. Although it's not easy, I try to make decisions that are best for my family as well as my career. So, I tend to mentor young cinematographers who also are seeking that work-life balance. For myself, I try to choose projects based on story, story, story, as Roger always says. When my mentees ask, 'Should I shoot this?' I always respond, 'Do you relate to the story? Is it a story you want to tell?' For me, it must be a story I want to tell, since I will be spending time telling this story as opposed to spending time with my family.

"As a mentor for the Academy, the ASC, and Project Involve, I am assigned mentees, but I have many informal mentees as well, and I try to keep in touch with past mentees. It's definitely a two-way street. I find great joy in lifting up young filmmakers, and it reminds me to practice what I preach."
Stay Calm, and Always Knock
Hailing from Denmark, Charlotte Bruus Christensen, ASC studied at the European Film College before earning a degree in cinematography from the National Film and Television School (NFTS) in London. She has been nominated twice for the Camerimage Golden Frog, for The Banker and Submarino. Her work also includes Far From the Madding Crowd (2015), The Girl on the Train, Fences, A Quiet Place and Black Narcissus (2020).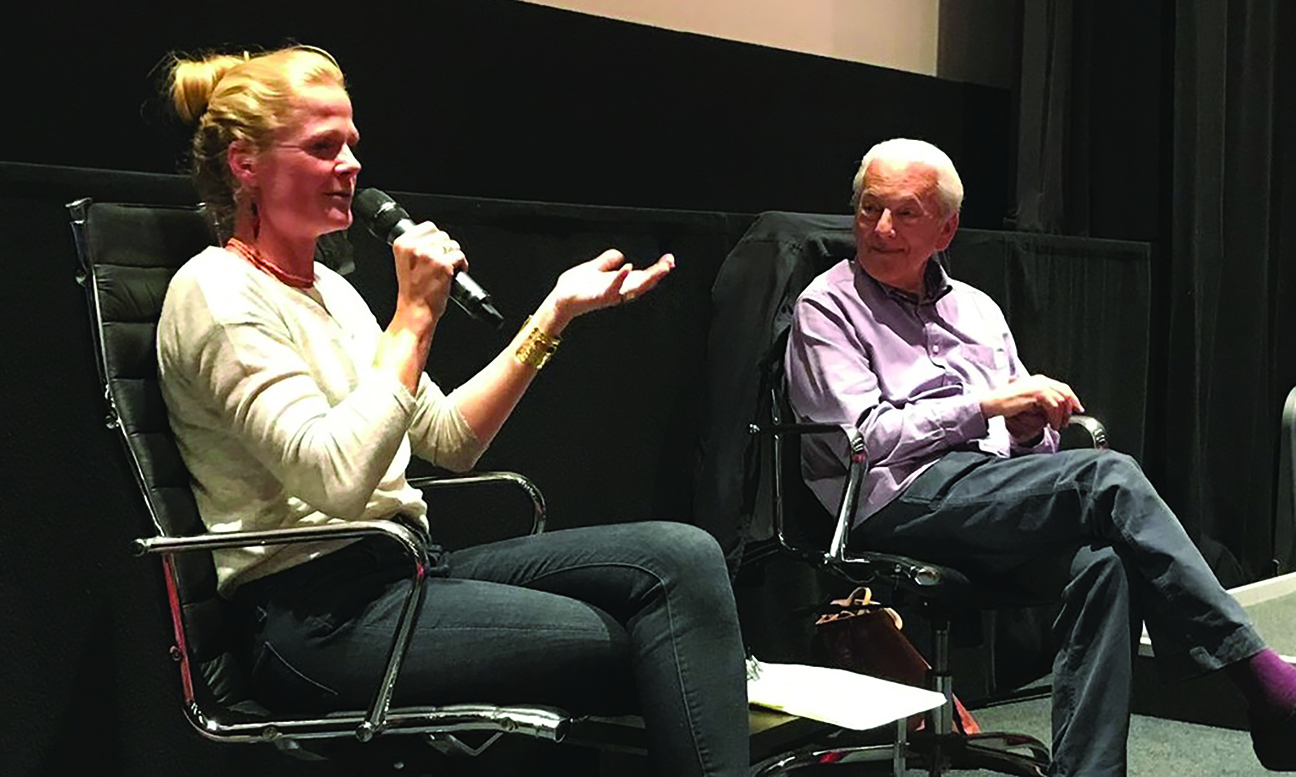 "There are a number of people who have guided me, taught me specific techniques, and given indispensable advise throughout the years. But Brian Tufano, BSC stands out. He not only taught me the most essential elements of being a cinematographer — lighting and framing the story — but also how to last, physically and mentally. He taught me how to navigate the industry, how to say no, the 'force' of operating the camera, and how to control yourself and that young and indomitable passion. He showed how to filter away what could ap-pear as superfluous vigor and/or impatience, when too much excitement and passion collide with the director's point of view, and how to truly embrace the cinematographer's role and give yourself and your ideas to the vision of directors.

"Brian had just become cinematography department head at NFTS when I was a student, but his advice and support went way beyond that. He inspired me to become the DP that I am today. When someone believes in you, even just a brief comment can hit you like a tsunami because it's said in the right moment and the right tone. Sometimes those comments are critical and can hurt in that particular moment, but you know that it is said to make you better. Brian became the person I could always call for advice. Sometimes, I would make that call; other times, just knowing that I had someone to call made me trust my intuition.

"Once, in the midst of shooting my final project at school, I burst into Brian's office, full of myself with all my concerns, anxieties and problems, and I furiously cried out that I couldn't get the equipment I wanted, the gaffer couldn't do [the setup I wanted], and I was super stressed! Brian turned around in his squeaky old office chair, looked at me and just said, 'You're not stressed. Stress is when the phone doesn't ring. Please stop whining and get out of here. Make it happen.' He turned back to his work, and said, 'Please make sure to knock next time.'

"I left that room feeling so embarrassed, and I have never put myself in that complaining, whining position ever again. When I feel that way now, I have a solution before I go to anyone's office. And I always knock!"
Think Ahead, and Leave the Set Last
Luo Pan, ASC, CNSC, a native of Hubei province in central China, studied cinematography at the Beijing Film Academy. He then taught cinematography at the Communication University of China before working as a still photographer for Tibet Culture Magazine. His films include Mr. Six, Youth, I Am Not Madame Bovary and The Battle at Lake Changjin.
"My mentor, Mr. Mu Deyuan, who is the president of the Chinese Society of Cinematographers, was my teacher and the dean of the Beijing Film Academy cinematography department. I remember two stories from when I worked as camera operator with him, just after I graduated.

"Remember that you must always be ready for any possibilities."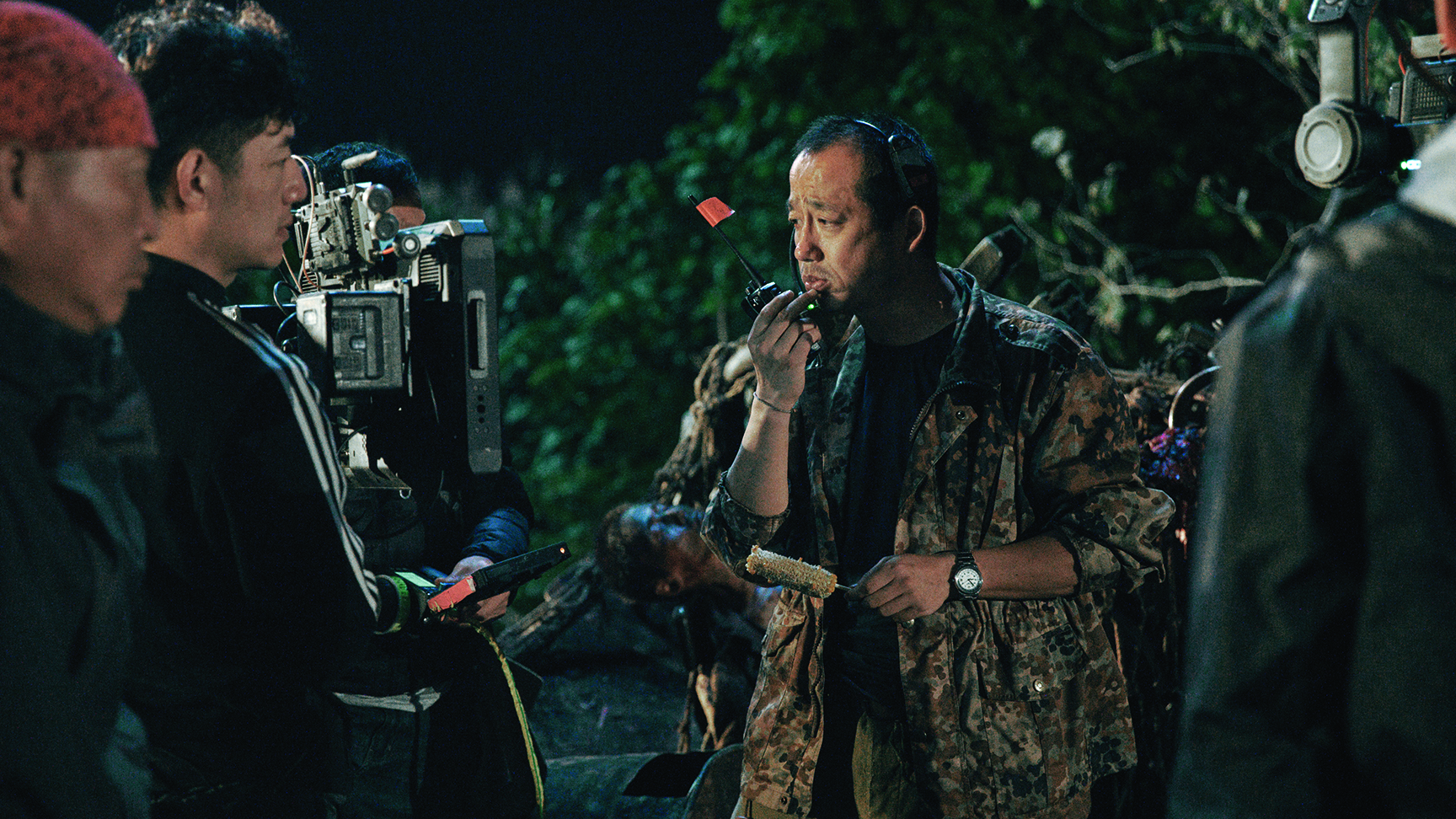 "One day, while we were shooting on location, a shot was to follow two actors while they walked shoulder-to-shoulder and talked. The lens was 85mm, and I just tried to keep both of them in the frame. Everything was rehearsed beforehand, and I didn't think there would be any problem. Suddenly, one actor left and walked toward another direction. I lost him and quickly panned the camera trying to follow him, and then panned back to the other actor, who I then realized was still speaking dialogue. The director angrily shouted, 'Cut!' Mr. Mu, as the DP of this film, came up to me and said, 'Remember that you must always be ready for any possibilities. You have to think of much more than anyone on the set, even director and actors, otherwise you will be fired.'

"I never made the same mistake again in the next 20 years of my career — not just in my work as a camera operator, but also as a DP.

"Another time, on an extremely cold winter night, we had just finished a night sequence, and it was getting close to 5 a.m. We were packaging everything into the truck and wanting to go back to the hotel as quickly as possible because everyone was exhausted. The director and actors had already gone, but I found Mr. Mu still sitting on the set. I asked why he stayed, since I thought he, as the DP, should have gone back to the hotel. Mr. Mu said, 'As the boss of the camera team, you need to be the last one [to leave]. We are on a team, and this is leadership. One day, when you are in my position, don't forget it.'

"Now, at the end of most of my shooting days, I do not go back to my car until the camera team finishes packing. This is a gesture of solidarity and respect to my crew. It's important."
Follow Your Heart, and Ask for Help
Gonzalo Amat, ASC studied fine art photography at the Centro Cultural Arte Contemporáneo in Mexico City, attended the London Film School, and received a Master of Fine Arts in cinematography from the American Film Institute. For his work on the series The Man in the High Castle, Amat has received two ASC Award nominations and an Emmy nomination. His other credits include Paranormal Activity: The Marked Ones, Person of Interest and Outer Banks.
"The mentorship relationship isn't just for the start of your career — it never ends."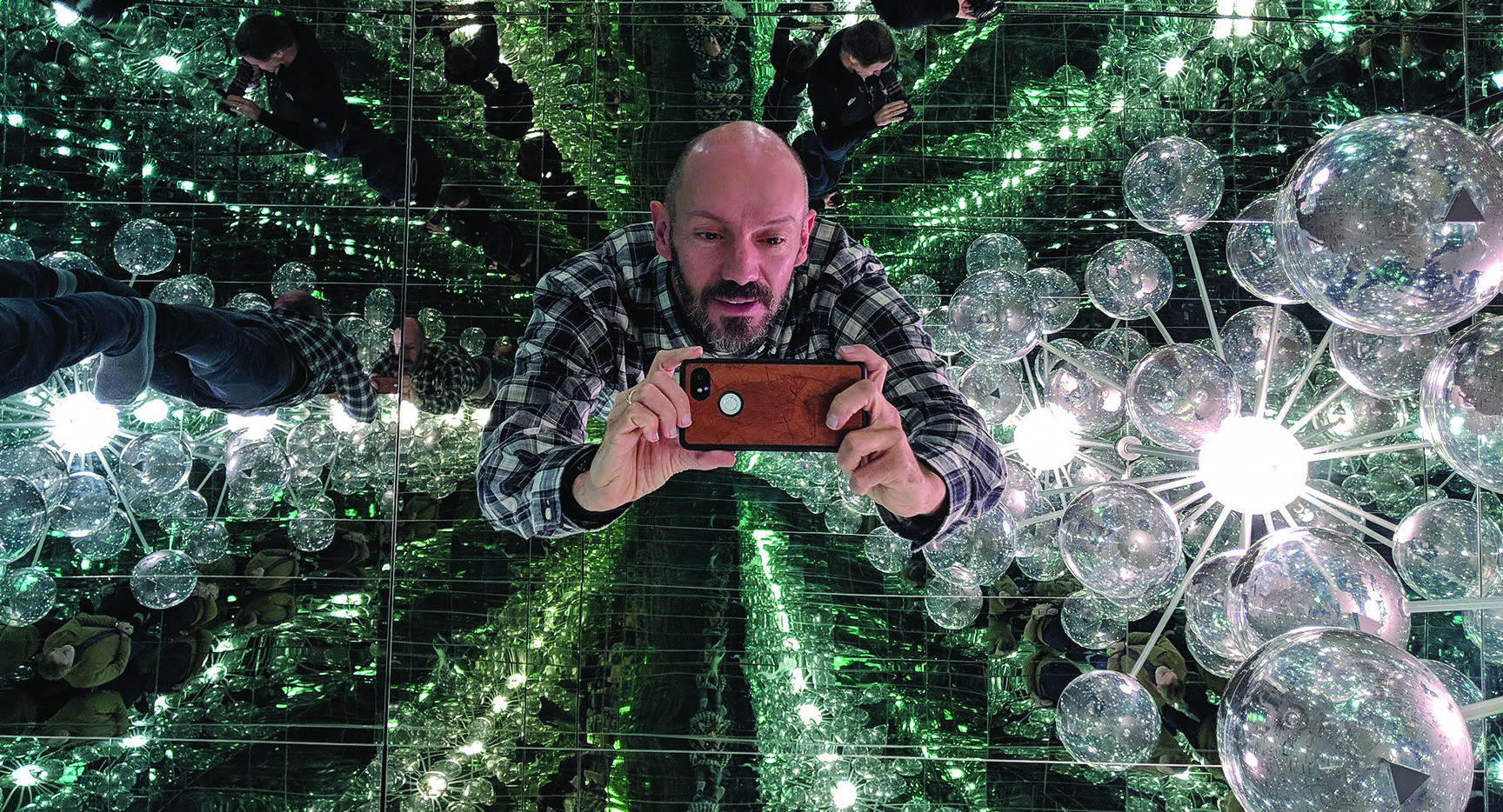 "One of the first significant mentors I had was actually a gaffer, not a cinematographer, Jon Tower. He was the first person who really pushed me. He introduced me to [ASC members] Ueli Steiger and Mauro Fiore, which opened the door for me to shoot 2nd unit with Mauro. Jon was always pushing me to advance, to be bold — he was a generous, amazing guiding light in my life.

"Very early in my career, I was a PA for a commercial in Mexico City, shot by Rodrigo Prieto [ASC, AMC]. Years later, as I was embarking on my career, I reached out to him and he was generous to take my call and continue to take my calls. He and I have now been friends for more than 25 years. He invited me to shoot some 2nd unit for him, and he has provided invaluable advice over the years.

"One of the more significant pieces of advice I got from Rodrigo was when I went to him for counsel on trying to choose between two projects. One I felt would be a better career move, and the other offered substantially more money. He said, 'Which one do you feel happier about being involved with? Which director is more interesting? Which project seems more exciting or challenging? Pick that one. Forget about your career or the money — your career is not determined like that. Follow your heart and you can't go wrong.' That is [counsel] that I still follow to this day when faced with that dilemma.

"As I started to turn toward directing, a former operator and DP-turned-director, Rodrigo García, has been incredibly helpful to me. His no-nonsense approach is a great influence on me. He's said, '[Directing] is not rocket science! It's about listening to everyone's ideas. Everyone around you on the set knows what they're doing, and when they come to you with questions, they normally also have the answer that is often best for the story. Listen to them.' I think about that every day when I'm directing. I make sure to ask the crew what they think. If I don't know how to block a scene, I'll ask the actors or the DP — they're the experts and they will help you.

"Johnny Simmons, ASC is another amazing inspiration in my life, but that relationship started after I became a member of the ASC. Even after that [milestone], I still seek advice. One of the amazing things about being in the ASC is that you suddenly have access to all of the members, and they are happy to talk, share and help. Rachel Morrison, ASC has also been helpful to me on the directing side of my career with how to best work with a cinematographer when I'm directing. I've also sought advice on logistical aspects of the business, like agents and managers. We all have different experiences and different knowledge, and we share with each other. The mentorship relationship isn't just for the start of your career — it never ends."

As a mentor himself, Amat offers: "I think I can be of more help to international cinematographers coming from Europe, South America and Mexico, especially, as I have personal experience navigating the transition into Hollywood from another country. Often, I admire the work of my mentees, so I get to learn from them, too! I'm currently mentoring a cinematographer from Mexico, Melissa Nocetti, whom I first met through the ASC Vision Mentorship Program. She's got a spectacular eye, and while she's seeking my advice, I'm often asking her, 'How did you do this? You have no resources!' But she's really smart about how she approaches things, and I learn from her. It's a two-way street.

"My recommendation for seeking a mentor is to just reach out to the individual directly. If you have talent and passion and are respectful, professional and specific with your questions, you'll often have great results."
---
Jay Holben is an ASC associate member and AC's technical editor.

You'll find all Shot Craft posts here.