Hello Comic-Con!
Come find us for free magazines, and hunt for AC treasure hidden around the conventional hall. We've got articles for you to read while you're waiting in line, along with a FREE 3-month subscription to American Cinematographer, which includes access to the entire digital archive.

Mat Newman
Operating since 1970 with an initial attendance of 300, Comic-Con International: San Diego has since ballooned to over 130,000 yearly attendees. Those who attended in the last few years may have met a member of the American Cinematographer, who will again be on the conventional hall floor this year with print issues, a scavenger hunt and an offer for a special FREE 3-month subscription to American Cinematographer when you sign up for our newsletter.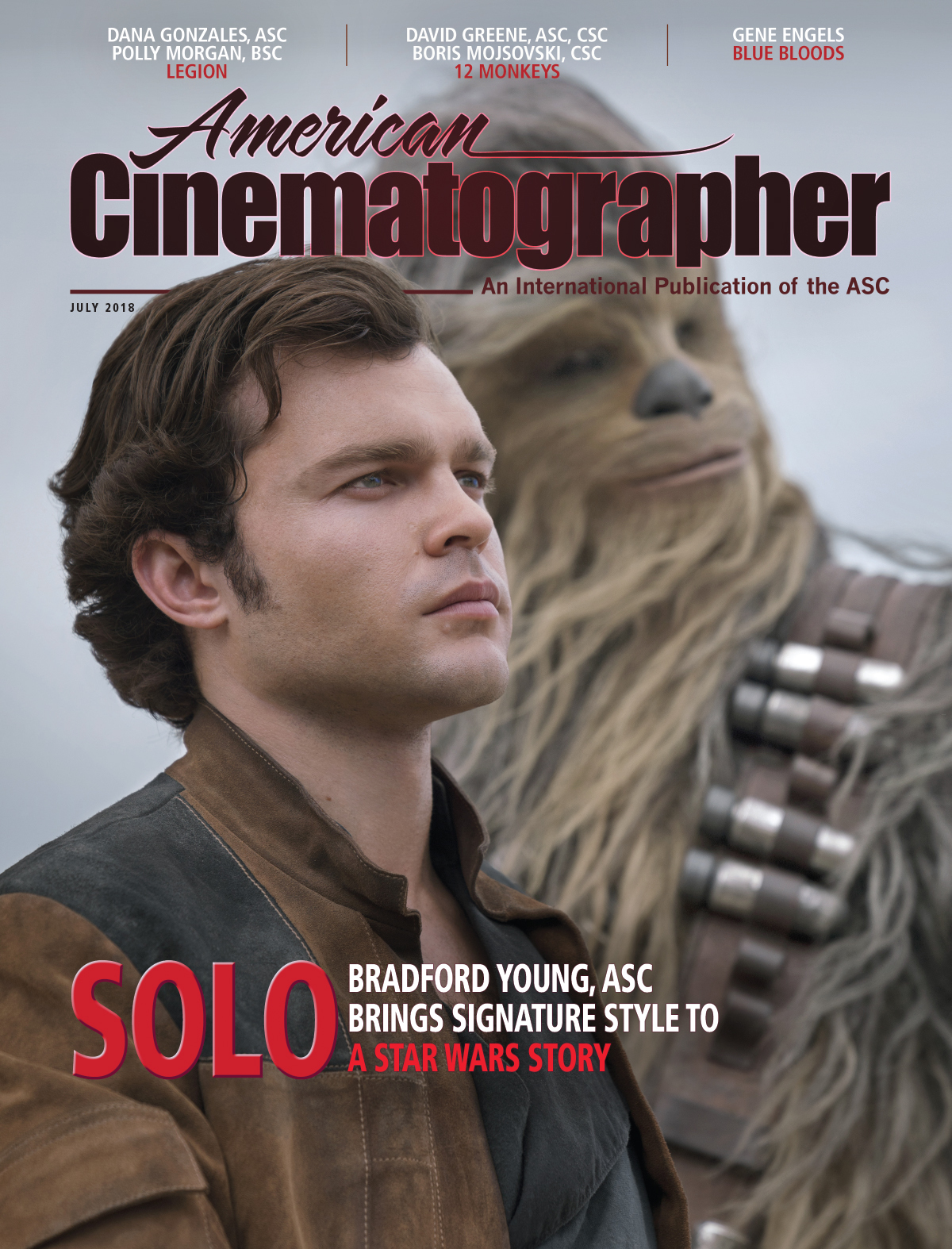 New newsletter subscribers gain access to the July–October 2018 issues as well as the digital-issue archive, which includes our coverage of Star Wars, Star Trek, Blade Runner 2049, The Lord of the Rings — and many more fan favorites.

The July 2018 issue of American Cinematographer features a special focus on television production, as well as an in-depth article on Solo: A Star Wars Story.
Bradford Young, ASC was behind the camera to bring to the screen the early adventures of Han Solo (Alden Ehrenreich), as the young and impulsive pilot meets the Wookiee Chewbacca (Joonas Suotamo) and the smooth-talking gambler Lando Calrissian (Donald Glover), and first gets his hands on what will eventually be known as "the fastest hunk of junk in the galaxy," the Millennium Falcon. Young and director Ron Howard offer their insights into this portrait of the scoundrel as a young man.

2018 San Diego Comic-Con Panels with Related Articles
Below are panels taking place at this year's Comic-Con, along with American Cinematographer's extensive related coverage.
WEDNESDAY, JULY 18
6 p.m. – Screening of Annihilation
• Annihilation: Expedition Unknown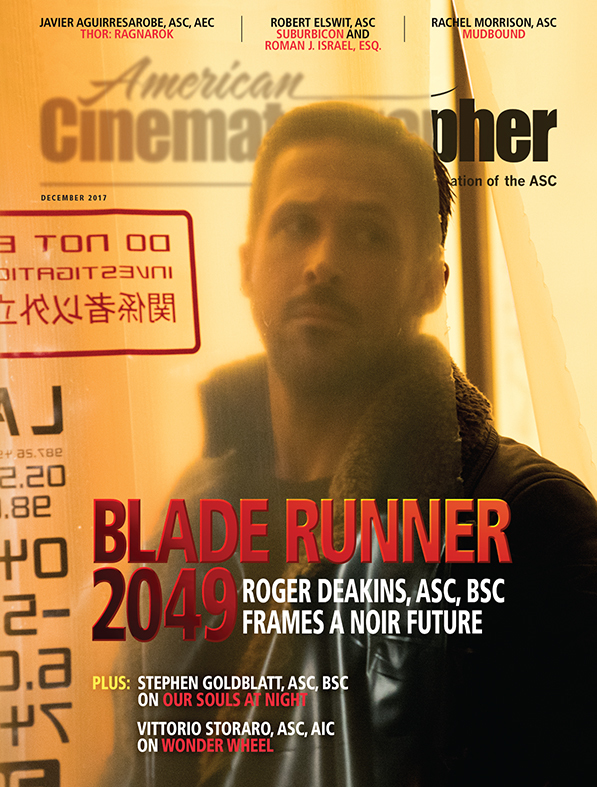 THURSDAY, JULY 19
10:30 a.m. – Blade Runner: Revelations: Storytelling in VR
• Dive Deeper into Blade Runner 2049 with Roger Deakins, ASC, BSC
11:45 a.m. – Celebrate the 10th Anniversary of Star Wars: The Clone Wars
• Star Wars Rebels: Animated Allies
• Beyond The Frame: Star Wars: Episode IV — A New Hope (1)
• Beyond The Frame: Star Wars: Episode IV — A New Hope (2)
• Star Wars: The Last Jedi — Designing Whole Worlds
• SUBSCRIBERS ONLY - Lighting A Galaxy for Star Wars: The Last Jedi — AC Subscriber Exclusive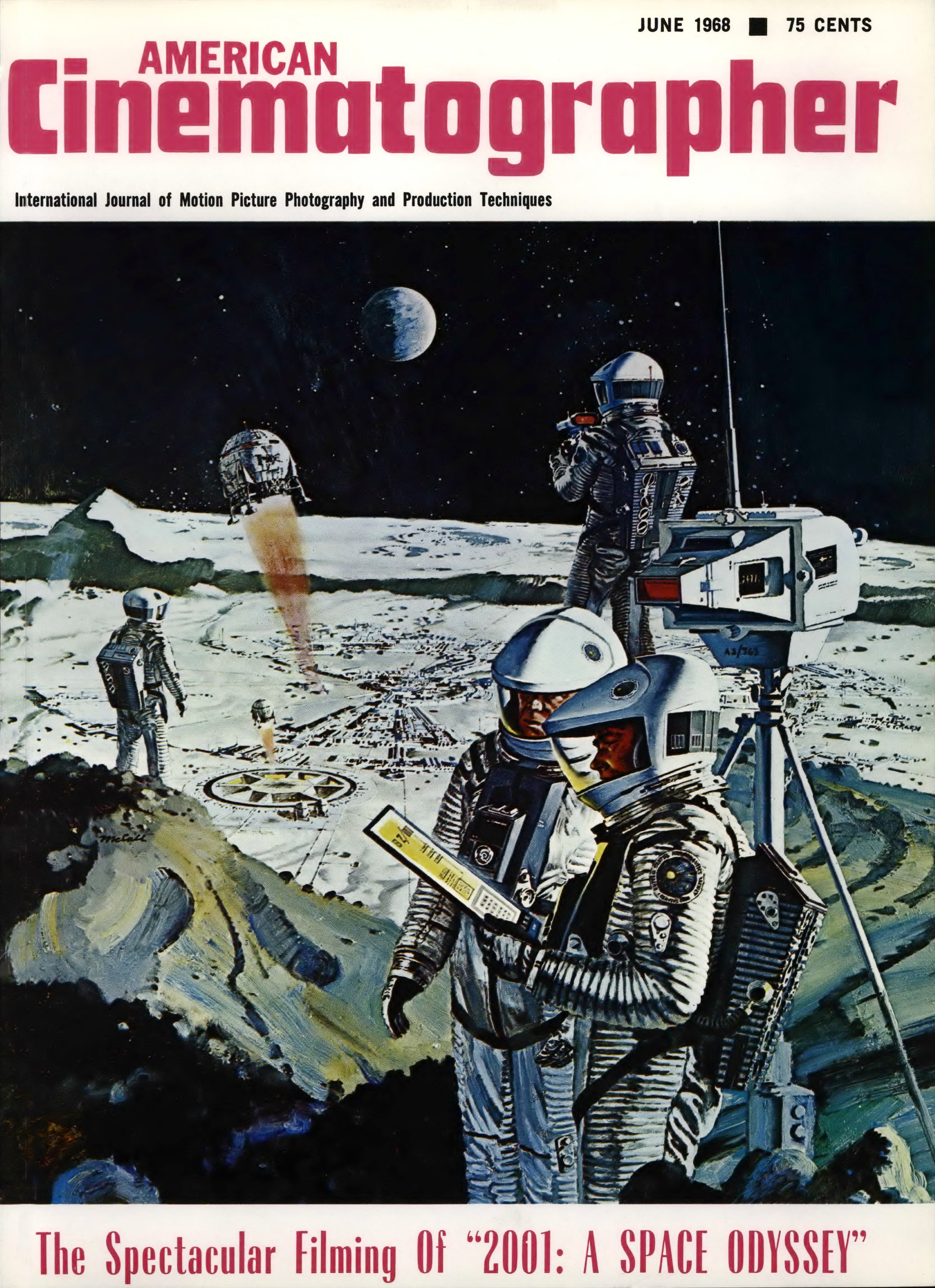 12:30 p.m. – 2001: A Space Odyssey 50th Anniversary Panel
• Filming 2001: A Space Odyssey
Beyond The Frame: 2001: A Space Odyssey
1:00 p.m. – Shattering Stereotypes: Badass Female Scientists in the Lab and on the Screen
• SUBSCRIBERS ONLY - AC January 2017 - Hidden Figures (Mandy Walker, ASC, ACS)
3:00 p.m. – 1988: Greatest Geek Year Ever-Yippe-Kay-Yay Edition
• AC Podcast - Die Hard (1988) / Jan de Bont, ASC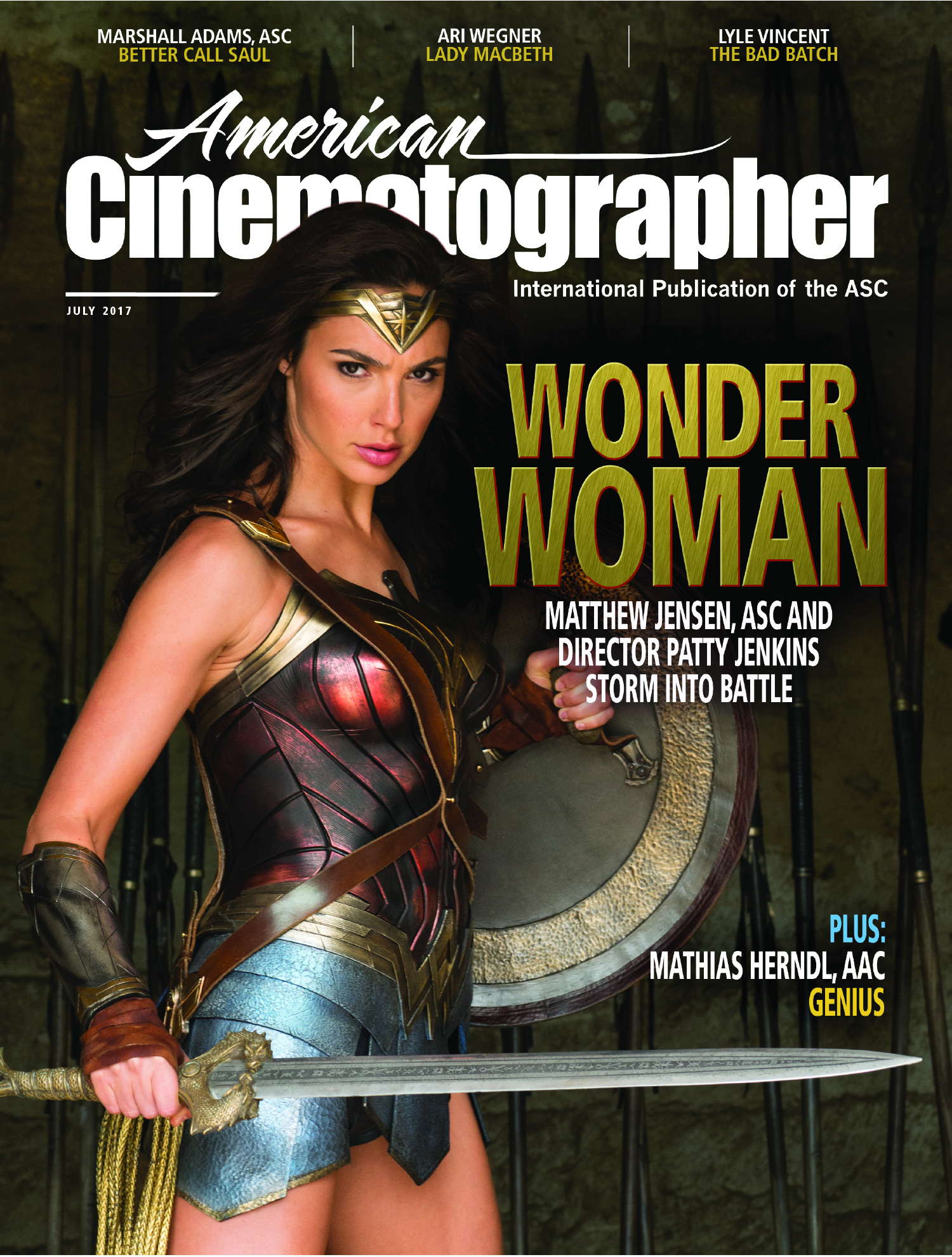 3:30 p.m. – AMC's Better Call Saul
• Better Call Saul: Darkness Gains
Dimension
3:30 p.m. – Ray Bradbury and the Creation of Fahrenheit 451
• Burn After Reading: Fahrenheit 451
4:30 p.m. – Breaking Bad 10th Anniversary Celebration
• AC Podcast - Breaking Bad / Michael Slovis, ASC - Part 1
• AC Podcast - Breaking Bad / Michael Slovis, ASC - Part 2
5:00 p.m. – Marvel Studios: The First 10 Years, Visual Development
AC MARVEL COVER STORIES - SUBSCRIBERS ONLY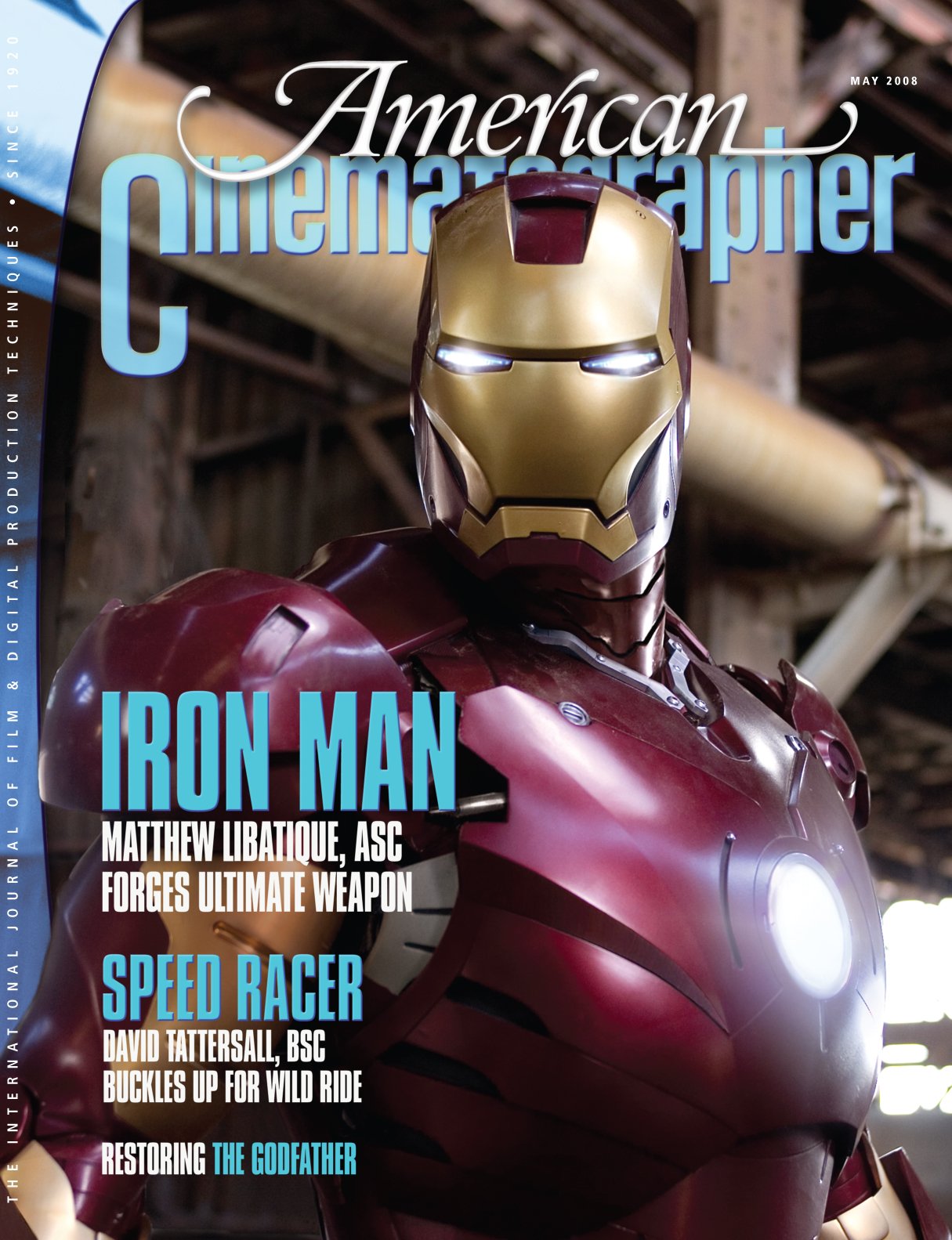 • May 2008 - Iron Man (Matthew Libatique, ASC)
• 50 Years of Star Trek in ACMay 2009 - X-Men Origins: Wolverine (Don McAlpine, ASC, ACS)
• May 2010 - Iron Man 2 (Matthew Libatique, ASC)
• June 2012 - The Avengers (Seamus McGarvey, ASC, BSC)
• September 2014 - Guardians of the Galaxy (Ben Davis, BSC)
• June 2016 - Captain America: Civil War (Trent Opaloch)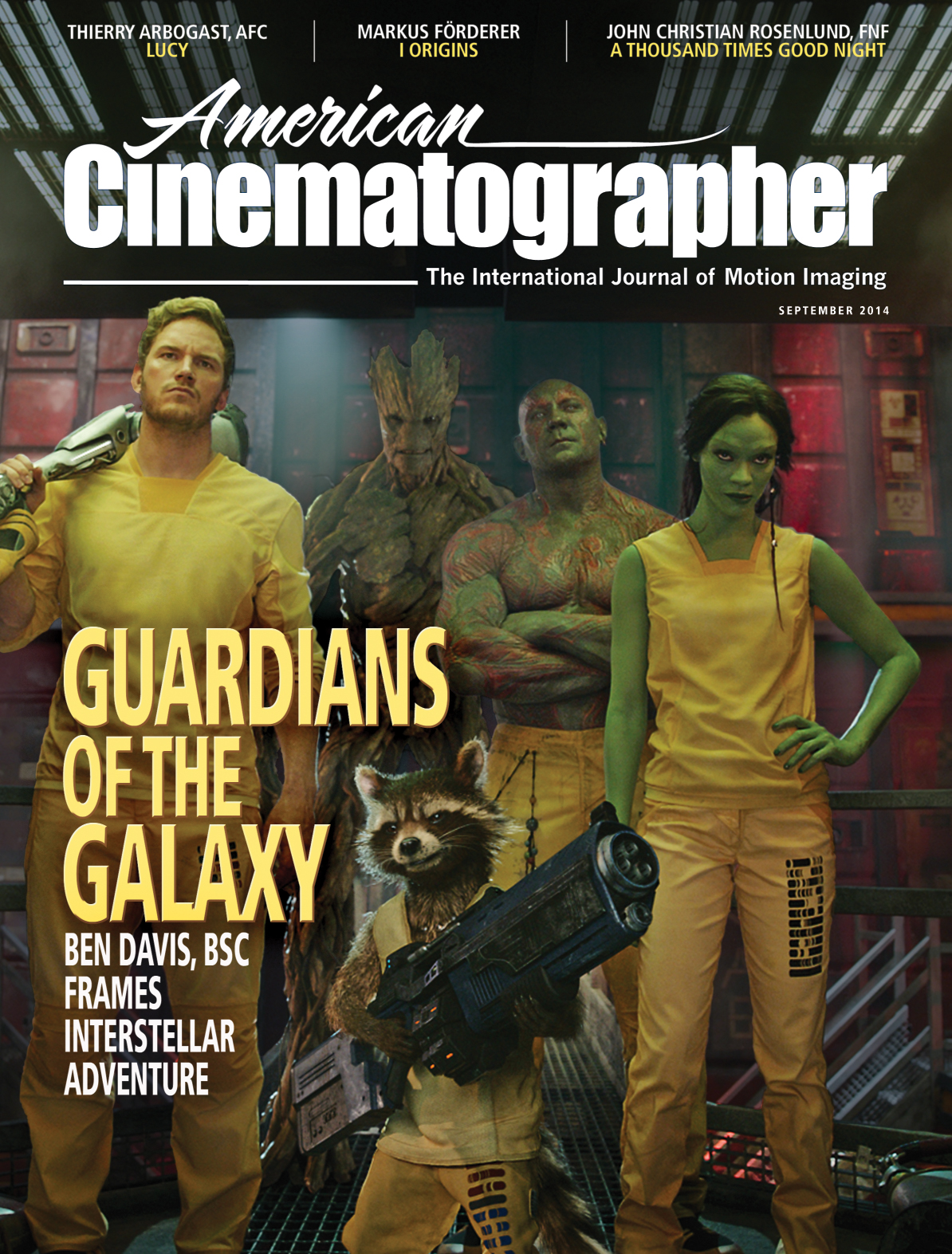 • June 2017 - Guardians of the Galaxy Vol. 2 (Henry Braham, BSC)
• March 2018 - Black Panther (Rachel Morrison, ASC)
• June 2018 - Avengers: Infinity War (Trent Opaloch)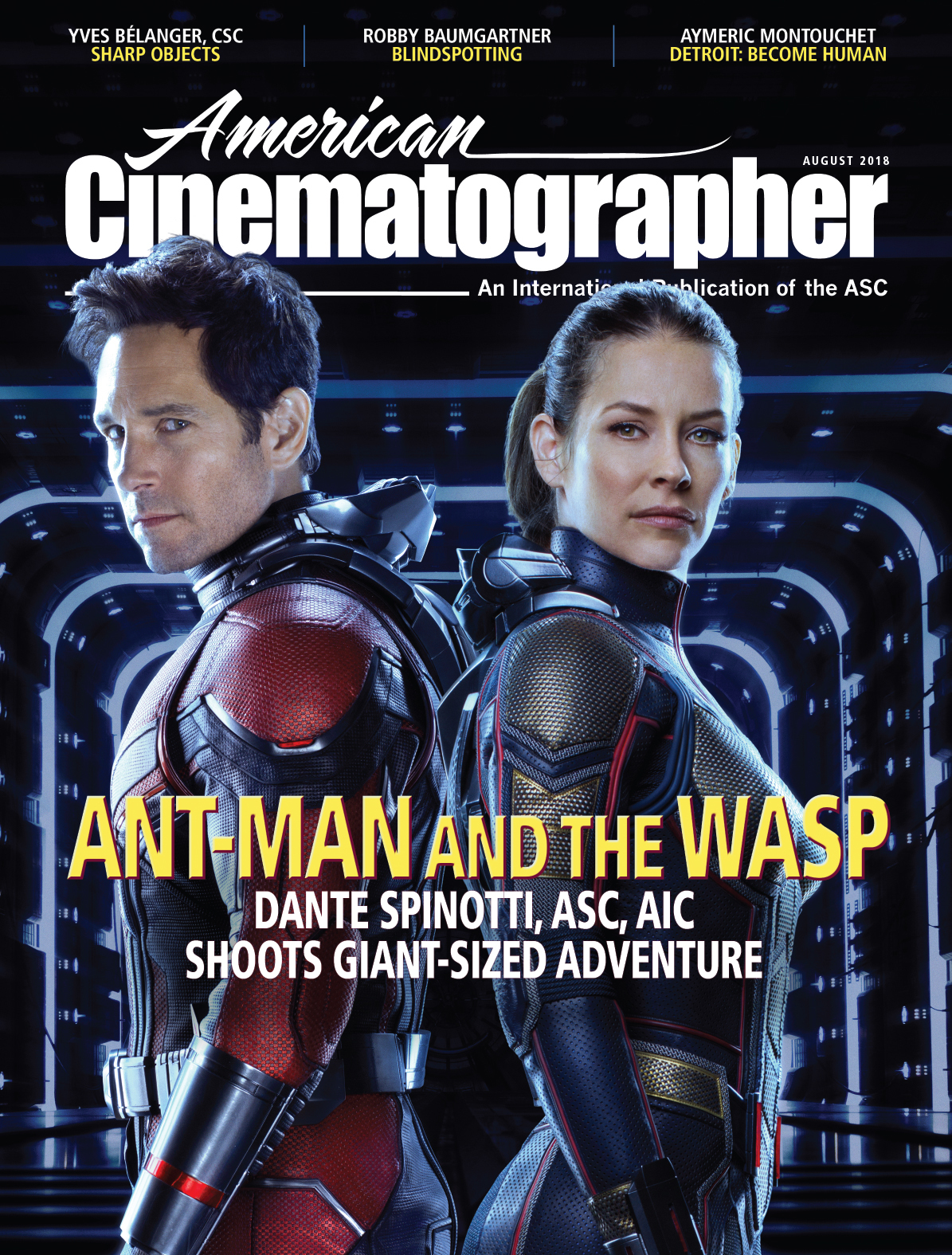 NEXT ISSUE - Ant-Man and the Wasp (Dante Spinotti, ASC, AIC)
5:45 p.m. – The Science of Star Trek
• 50 Years of Star Trek in AC
6:00 p.m. – Netflix: Marvel's Iron Fist
• AC Podcast - The Defenders / Matthew J. Lloyd, CSC
6:45 p.m. – Shooting Clerks: The Kevin Smith Biopic
• Clerks Cinematographer David Klein Now Curating ASC's Instagram
FRIDAY, JULY 20
11:15 a.m. – AMC's Fear the Walking Dead
• Walking Dead and Loving It (Part I of II)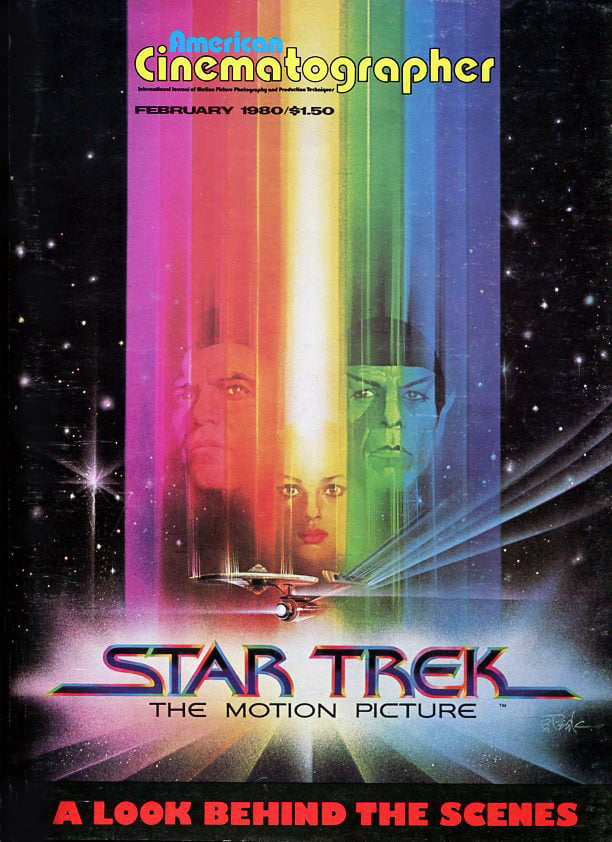 1:00 p.m. - Hollywood Location Scouts
• SUBSCRIBERS ONLY - AC March 2016 - Shooting on Location
1:30 p.m. - Star Trek: Discovery
• Star Trek: Discovery Co-Creator on Guillermo Navarro, ASC and Show's Cinematography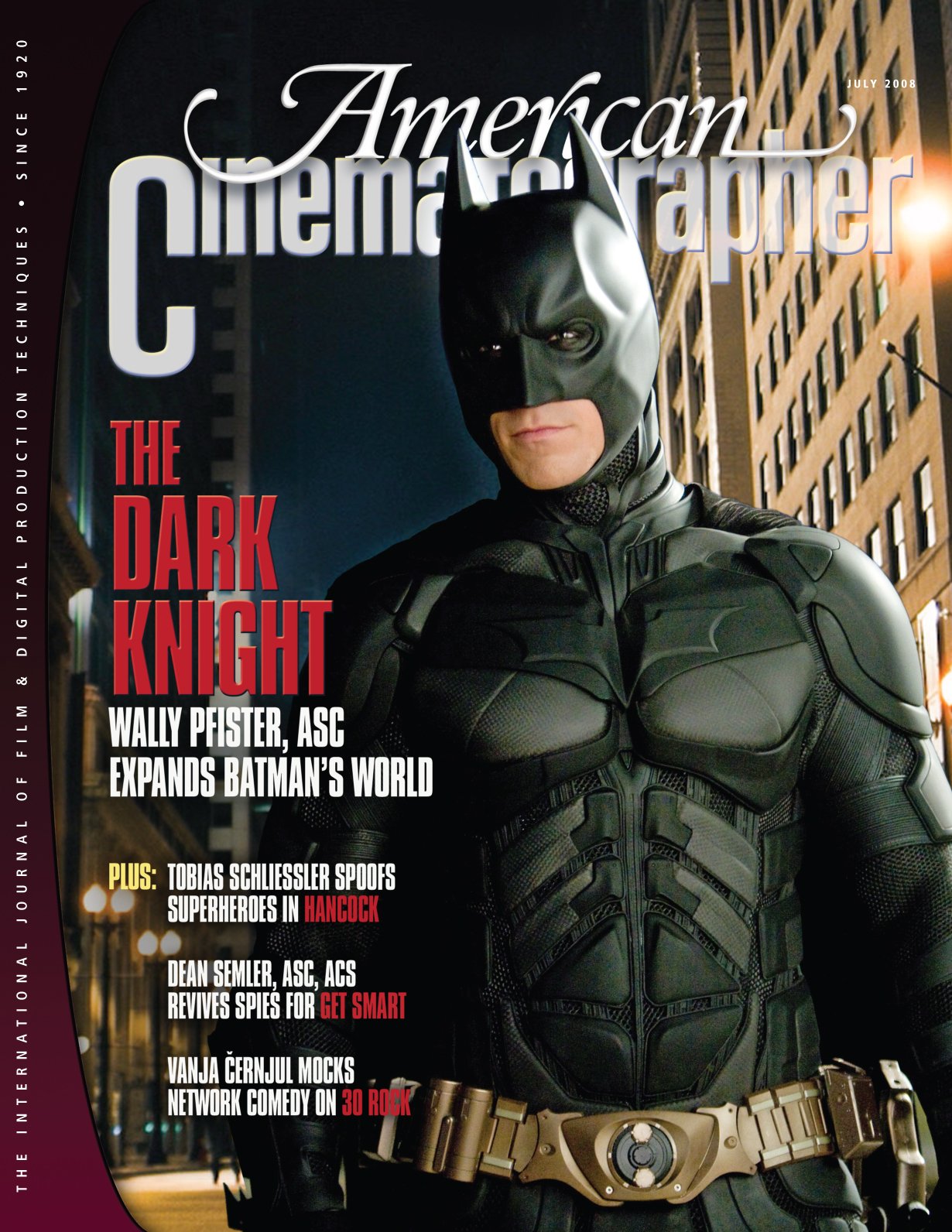 1:45 p.m. – DC: From Page to Screen
• AC Podcast - Justice League / Fabian Wagner, ASC, BSC
2:30 p.m. - [adult swim]: Robot Chicken
• Robot Chicken cinematographer Aaron Wise's latest project: Buddy Thunderstruck: A Dog's Life
2:30 p.m. - The Future of Film Is Female
• General Hospital: Soap Operas as a Training Ground
3:00 p.m. - J.R.R. Tolkien - The Return to Middle-earth
• Wrap Shot: The Lord Of The Rings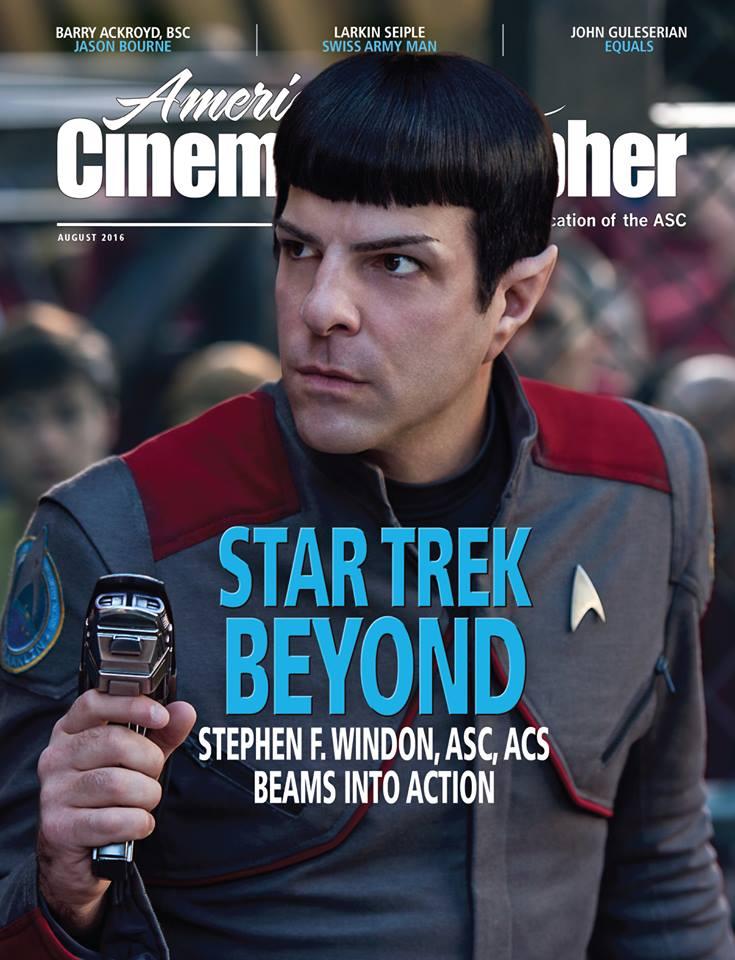 3:30 p.m. - From Idea to Hired: Books, TV, Film, & Comics
• Inside the Agent-Cinematographer Dynamic
4:30 p.m. - It Was 50 Years Ago Today: Celebrating Planet of the Apes, 2001: A Space Odyssey, and Rosemary's Baby: Geek's Ground Zero
• Beyond The Frame: Rosemary's Baby
4:30 p.m. - Ray Harryhausen: The Return of the Special Effects Godfather
• Russell Carpenter's Street Photography; Harryhausen's Wide Influence
• Zielinski is President of Polish Society; More Thoughts on Harryhausen from Taylor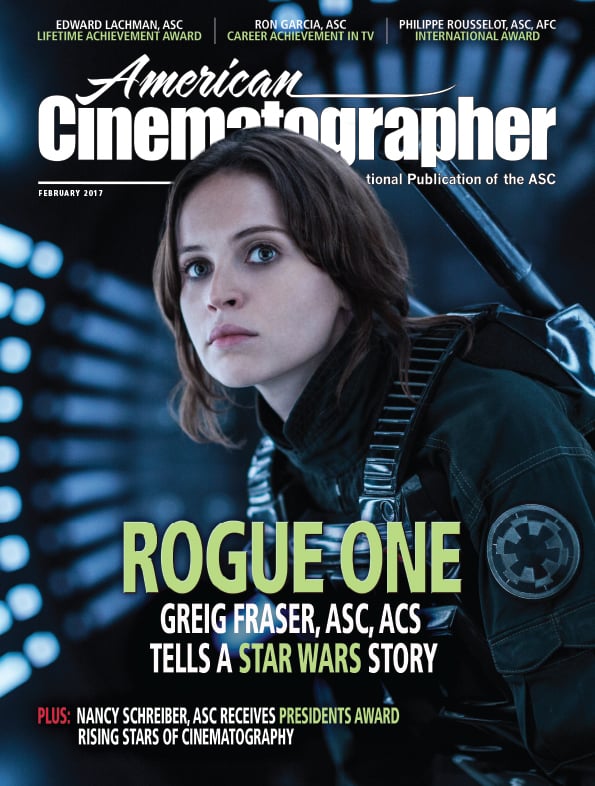 5:00 p.m. - The Women of Star Wars
• John Knoll on Rogue One's Visual Effects: Part 1
• John Knoll on Rogue One's Visual Effects: Part 2
• Doug Chiang on Rogue One's Production Design: Part 1
• Doug Chiang on Rogue One's Production Design: Part 2
6:15 p.m. - Sony Pictures Panel
• Venom cinematographer Matty Libatique, ASC Speaks to Young Filmmakers in Manila
7:00 p.m. - The Last Sharknado: It's About Time
• Sharknado cinematographer Laura Beth Love was featured as one of our Rising Stars of Cinematography 2018
SATURDAY, JULY 21
1:00 p.m. - Women Rocking Hollywood 2018: Female Filmmakers, Pilots, Projects, and Paving the Way to Parity
• Changing the Face of the Industry — Part I of III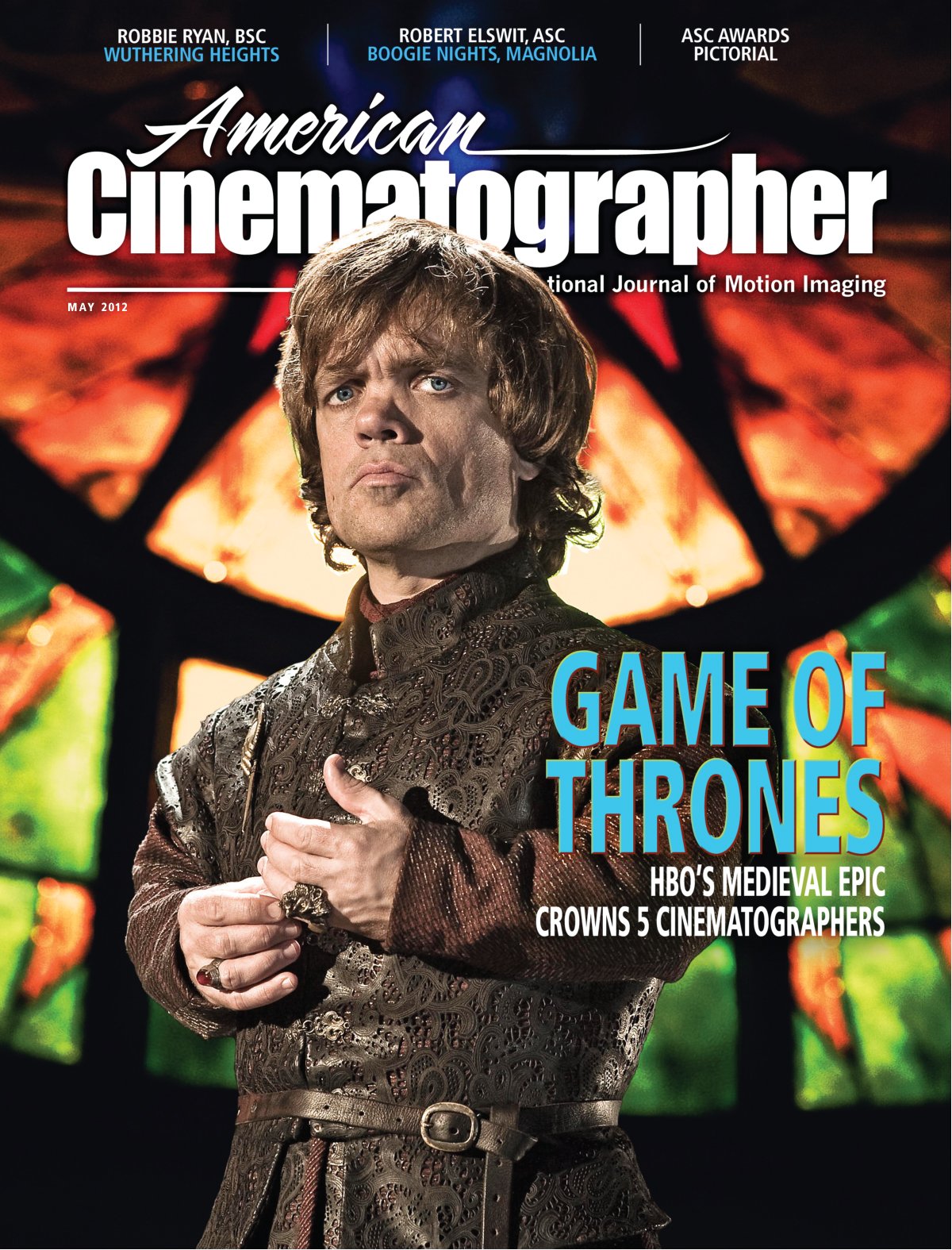 4:00 p.m. - A Song of Ice and Fire: Game of Thrones Fan Discussion
• Game of Thrones: Gregory Middleton, ASC, CSC - Part 1
8:00 p.m. - Twin Peaks and the Revival of a Cult Classic
• Twin Peaks: Dreams, Doubles and Dopplegangers
• Wrap Shot: Twin Peaks: Fire Walk With Me
8:00 p.m. - Women Below the Line
• I'm Dying Up Here: Digging Deeper
• I'm Dying Up Here: Designing the Seventies
• SUBSCRIBERS ONLY - AC I'm Dying Up Here: Lighting Diagrams
11:45 a.m. - Riverdale Special Video Presentation and Q&A
• SUBSCRIBERS ONLY - AC Riverdale: Lighting Dark Drama — AC Subscriber Exclusive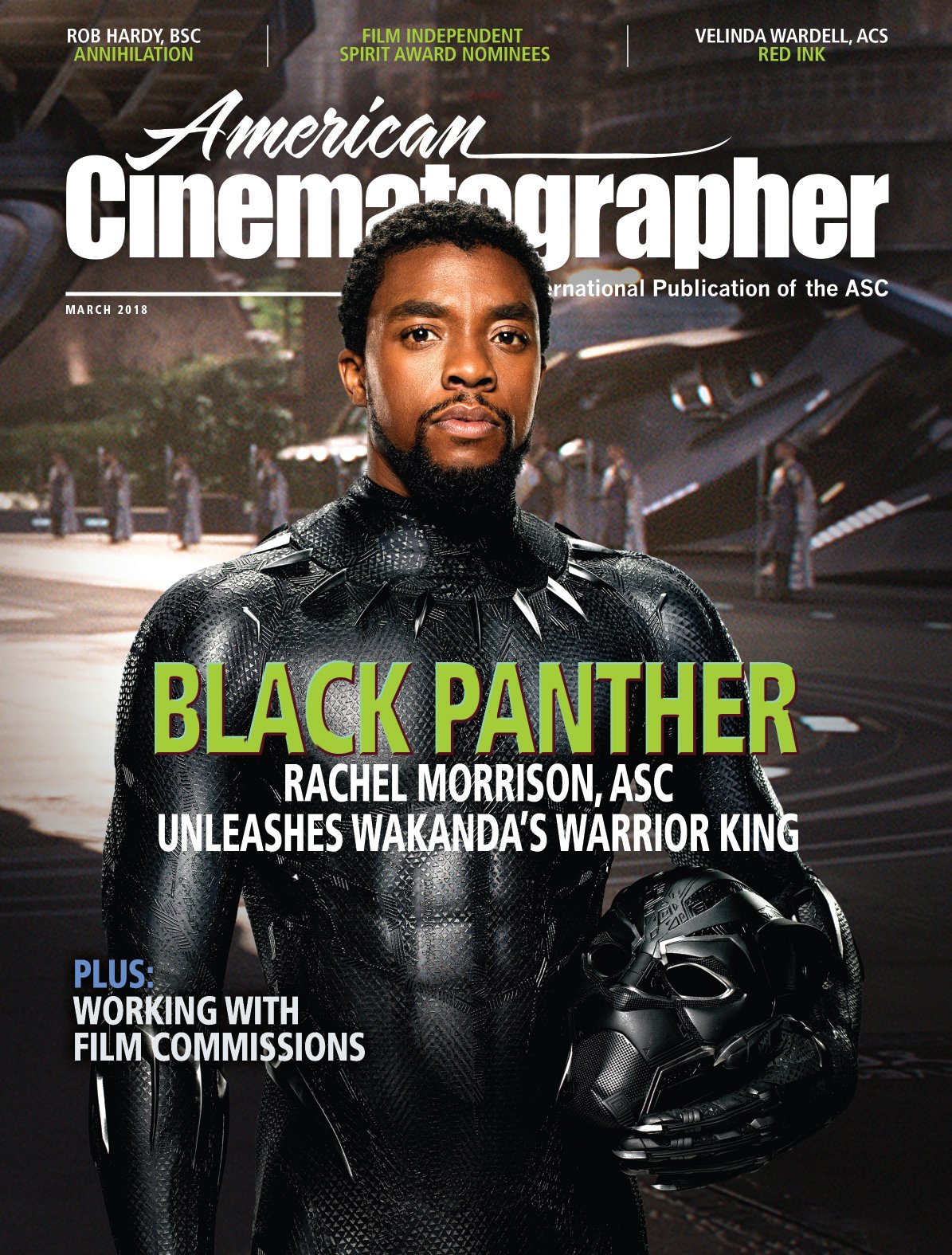 12:00 p.m. - You Do What? Women in Film Production
• Changing the Face of the Industry — Part II of III
12:30 p.m. - Women of Marvel
• Black Panther: Warrior King
2:15 p.m. - Legion Discussion and Q&A
• July 2018 - Legion: Life of the Mind