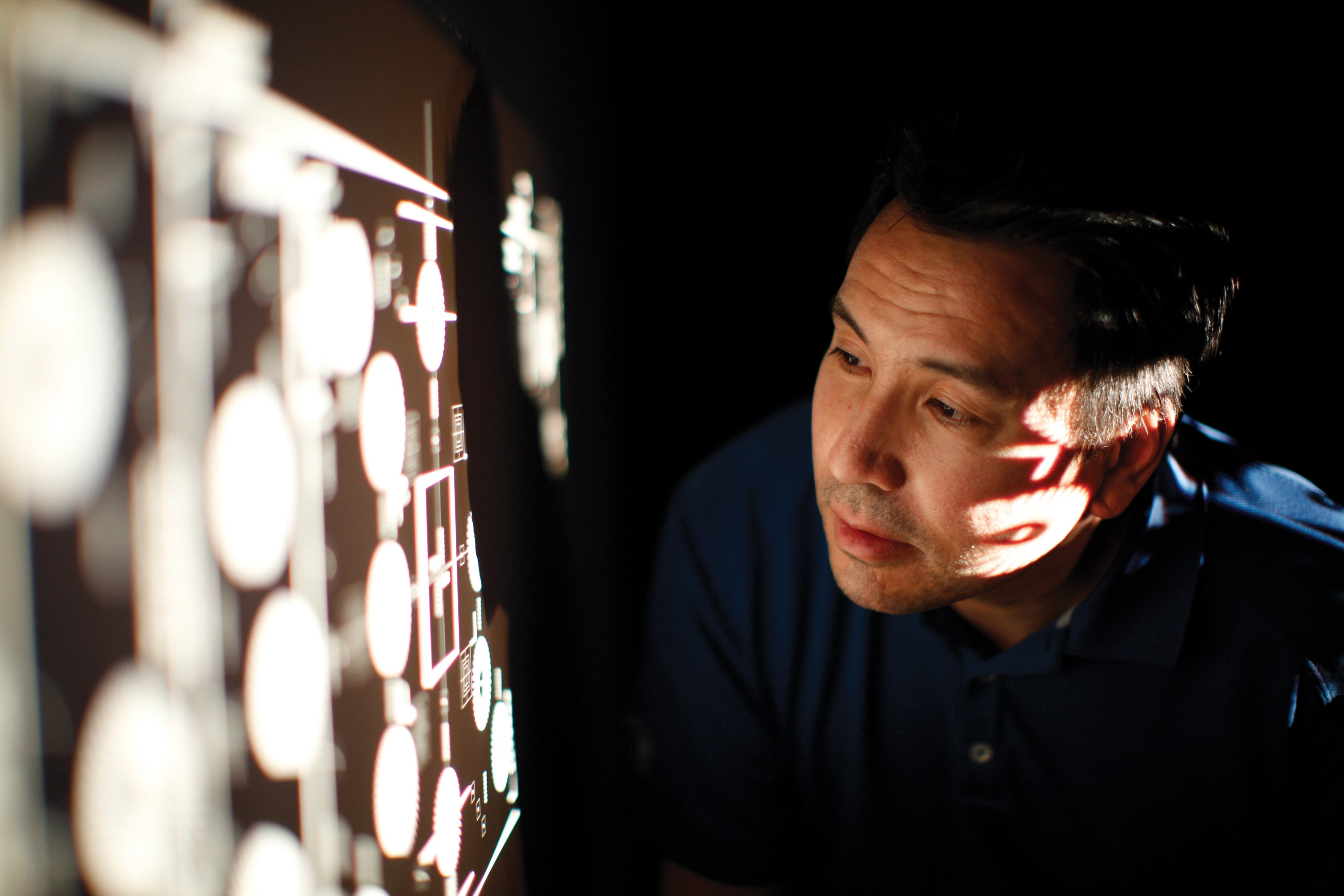 Dan Sasaki: The Man Behind the Glass
Panavision's lens expert earns the inaugural Curtis Clark ASC Technical Achievement Award. 
Jay Holben
Panavision's lens expert earns the inaugural Curtis Clark ASC Technical Achievement Award.

This year, the Society introduced the Curtis Clark ASC Technical Achievement Award, which will be presented annually to an individual who has made significant technological contributions to the art and science of cinematography. The new honor pays tribute to esteemed ASC member Clark, longtime chair of the Society's Motion Imaging Technology Council (MITC). The accolade's first honoree, who establishes the legacy of this award and sets a high bar for future recipients, was ASC associate Dan Sasaki, senior vice president of optical engineering and lens strategy at Panavision. Sasaki accepted the honor at the ASC Awards ceremony on March 20, 2022.

Within the cinematographic community, Sasaki has become a household name as the lens expert behind Panavision's past three decades of optical excellence. He is a go-to resource for cinematographers looking to add a personal signature to their images through the customization of their lenses, and he has helped to pioneer a groundbreaking system of lens alterations that give cinematographers vast control over the precise image they seek. Sasaki's revolutionary work has included the creation of the AWZ2 anamorphic zoom lens and the T Series anamorphic lens system, as well as the redevelopment of the Ultra Panatar lenses.
Family Legacy
Sasaki was originally brought into Panavision by his father, Ralph Sasaki — who passed away in November 2021, and who had served as Panavision's vice president of operations. When reflecting on his prestigious honor, the younger Sasaki was eager to discuss his father's legacy and how it has influenced and inspired his own career.
"My dad started out as a machinist at Panavision in 1967, when I was a year old, and worked his way up," Sasaki says. "Panavision was a discussion at our dinner table every night. My father would bring home Arri IIC cameras and refurbish them; I was put to work cleaning gates and painting them. When I was 19, he brought me to work at Panavision when the company was just starting the E Series anamorphics, coming off the Z Series primes. They needed help, but the way my mom tells it, he took me to work to keep me out of trouble. Dad sat me down in the lens department, and it became my job to repaint the markings on lenses that had worn off. I painted the screws black and cleaned the lenses.
"I caught the eye of [ASC associate] Tak [Miyagishima, Panavision's then-senior vice president of engineering], who saw that I was really enjoying what I was doing. He taught me how to check the lenses at 6'. At the time, quite coincidentally, I was studying applied physics [at California State University, Long Beach], and when I started talking to George Kraemer [Panavision's then-vice president of optics], I apparently said the right things — really just regurgitating things my professor had told the class — and slowly, Tak and George introduced me to more and more, including anamorphic lenses.
"I find the ever-evolving art form of lenses to be quite invigorating."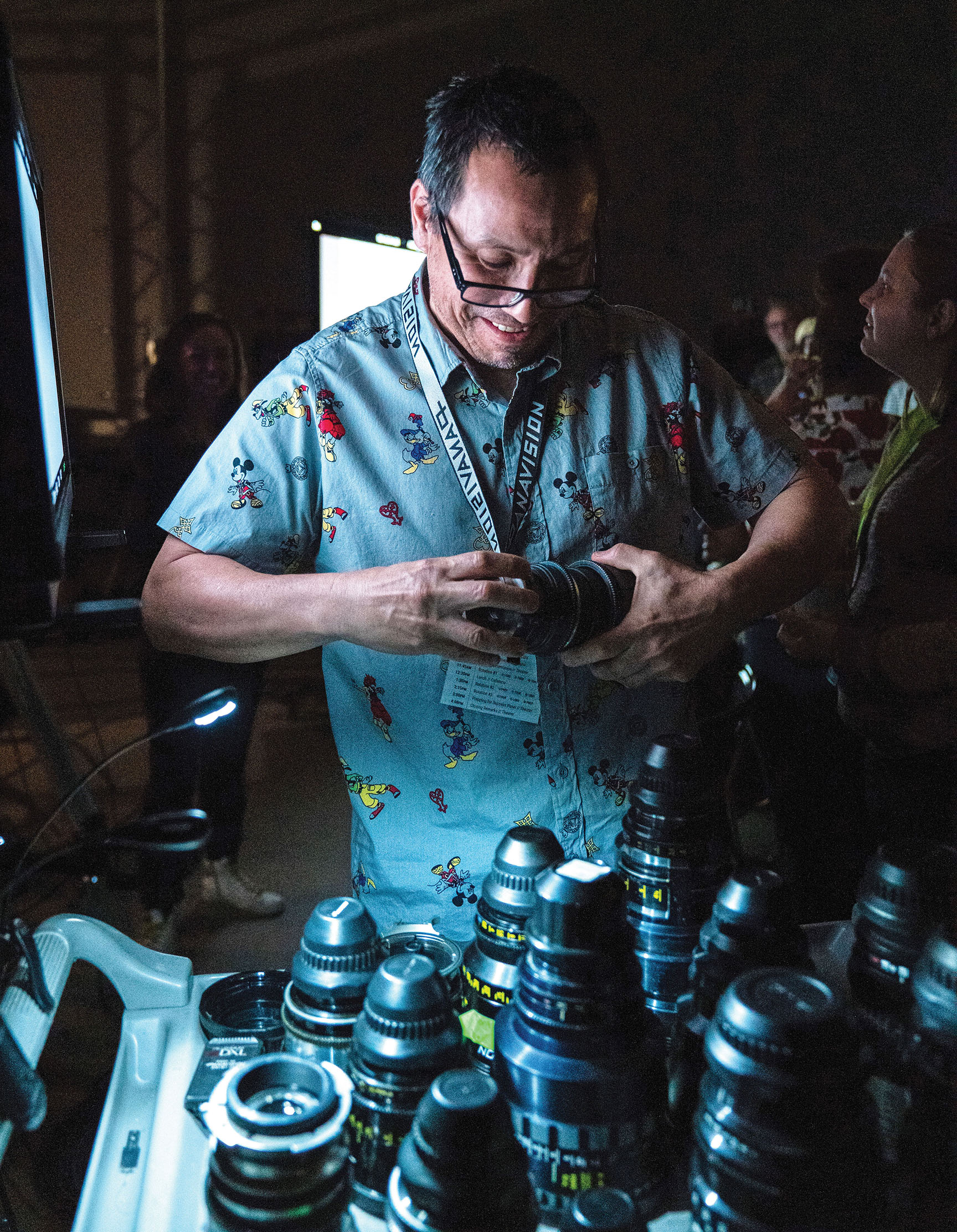 Lens Craft
The elder Sasaki never played favorites with his son. "Dad was always very strict with me," Sasaki says. "He came from a strong Japanese upbringing, and I was actually scared to death of him at work — I called him 'Sir.' But Dad pushed me and gave me more responsibility, and when he called me into his office one day and said, 'You're doing a good job,' I was blown away. He said, 'I want to test how you work with customers.'
"The first production he assigned me to manage was Dances With Wolves, working with camera assistant Lee Blasingame under cinematographer Dean Semler [ASC, ACS]. The work started with all of our C Series lenses in the projection room, and Dad said, 'Pick the best ones.' Afterward, George came to me and said, 'You did really well,' and he gave me an anamorphic lens to disassemble and reassemble. To be given that responsibility was a big deal. From there, my relationship with my dad changed a bit. He let me go more, giving me more freedom, and I found that I really loved the work."
Semler won the Oscar and ASC Award for his epic widescreen cinematography, among others honors.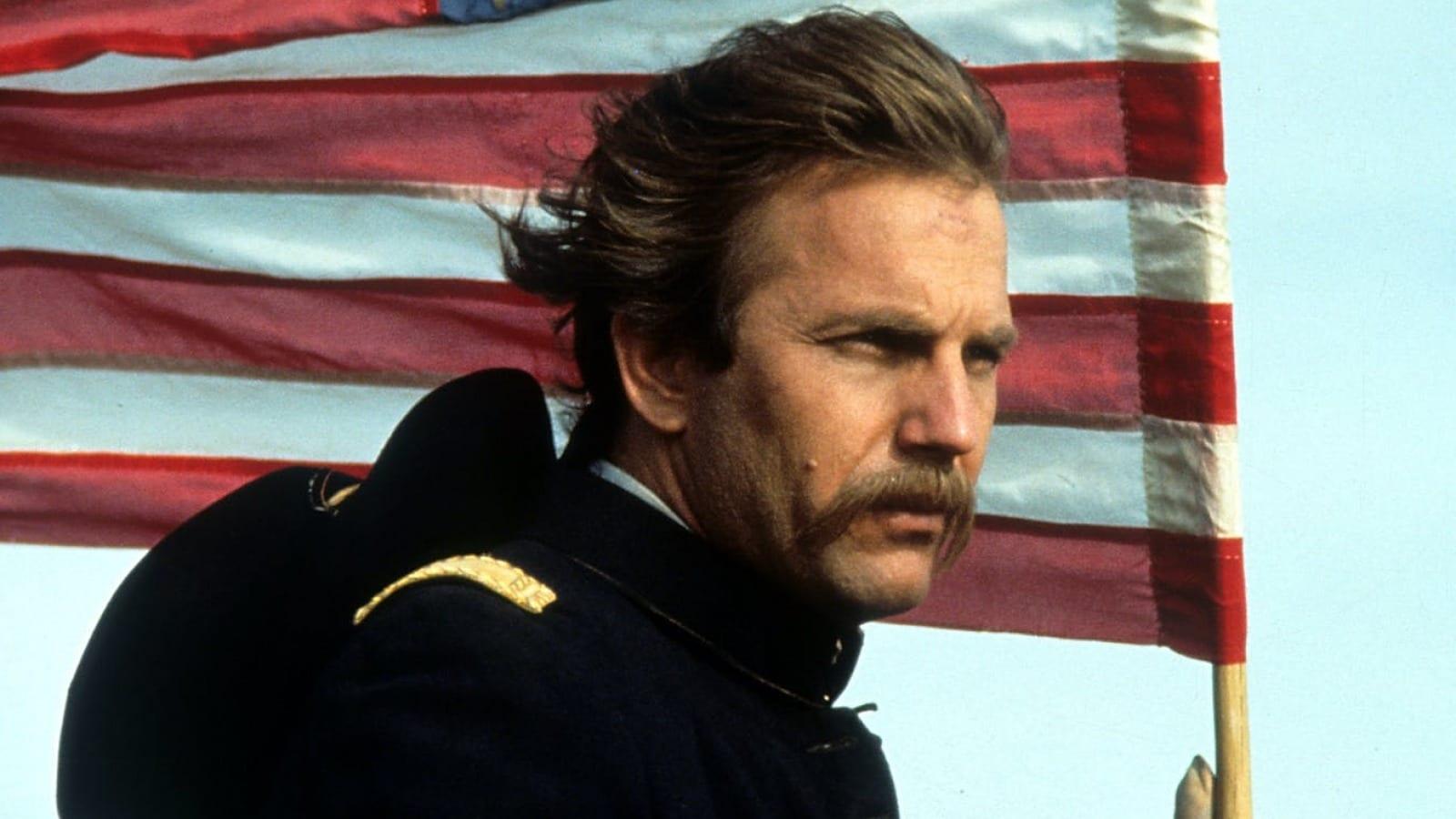 Sasaki formed a tighter bond with Miyagishima, Kraemer, and optical designer and ASC associate Iain Neil (now with Cooke Optics), and would listen to discussions about the designs of the Primo primes and other lenses that were being developed. "I knew about geometric optics and ray tracing, but I didn't understand a Cooke triplet or an achromat doublet or the rules of glass types and corrections. That sparked a whole new interest, so I went back to school and learned more about optics. I'm also perpetually curious, and I started reading every book I could get my hands on, experimenting more with lenses and asking a lot of questions.
"When Dante Spinotti [ASC, AIC] came in and asked for a high-speed 75mm or 80mm anamorphic, I thought to myself, 'Instead of a doublet, we could use a triplet for the first cylinder' — and my dad let me run with it and put something together. That was my very first custom lens, and it was used on Michael Mann's Heat [AC Jan. '96].
"After that, Dad went to lunch with John Schwartzman [ASC] to talk about John's upcoming movie Pearl Harbor [AC May '01]. When they came back from lunch, John said to me, 'Your dad said you can build me a 20mm C Series.' I was still a bit green, but I said, 'Yeah, I think so.' After he left, I went into Dad's office, and he said, 'You have three weeks to get it done.' The 20mm lens I built for Pearl Harbor opened a whole new world for me. I got my first real taste of the stress involved in making custom lenses.
"Dad was hard on me, for sure, but I think I needed that. He saw something in me. If he had been the 'understanding dad,' I probably would have taken advantage of it and never really gotten serious. Dad provided what I needed with Panavision. I can't say enough about him. He took care of us so well, and he's the one who made me what I am."
Sasaki was invited into the ASC as an associate member in 2014, with recommendations from members Daryn Okada and Bill Roe.
Testament to Excellence
Panavision CEO Kim Snyder, also an ASC associate, says, "Dan's importance to the Panavision family can't be overstated, and it goes well beyond his technical expertise. With his creative spirit, unquenchable curiosity, and total passion for innovation and collaboration, he represents and helps point the way to our future. He's taught and trained so many people throughout the company, and his creativity inspires us daily.
"Dan would be the first to say that what he does is in service to the cinematographers, directors and their crews, who entrust Panavision to support their visions," she continues. "Of course, Dan's the ideal collaborator to help them bring their images to life. His curiosity is endless, as is his creativity and technical know-how, and that's the perfect combination to unlock innovations that, in the hands of these talented filmmakers, allow audiences to be continually surprised and delighted."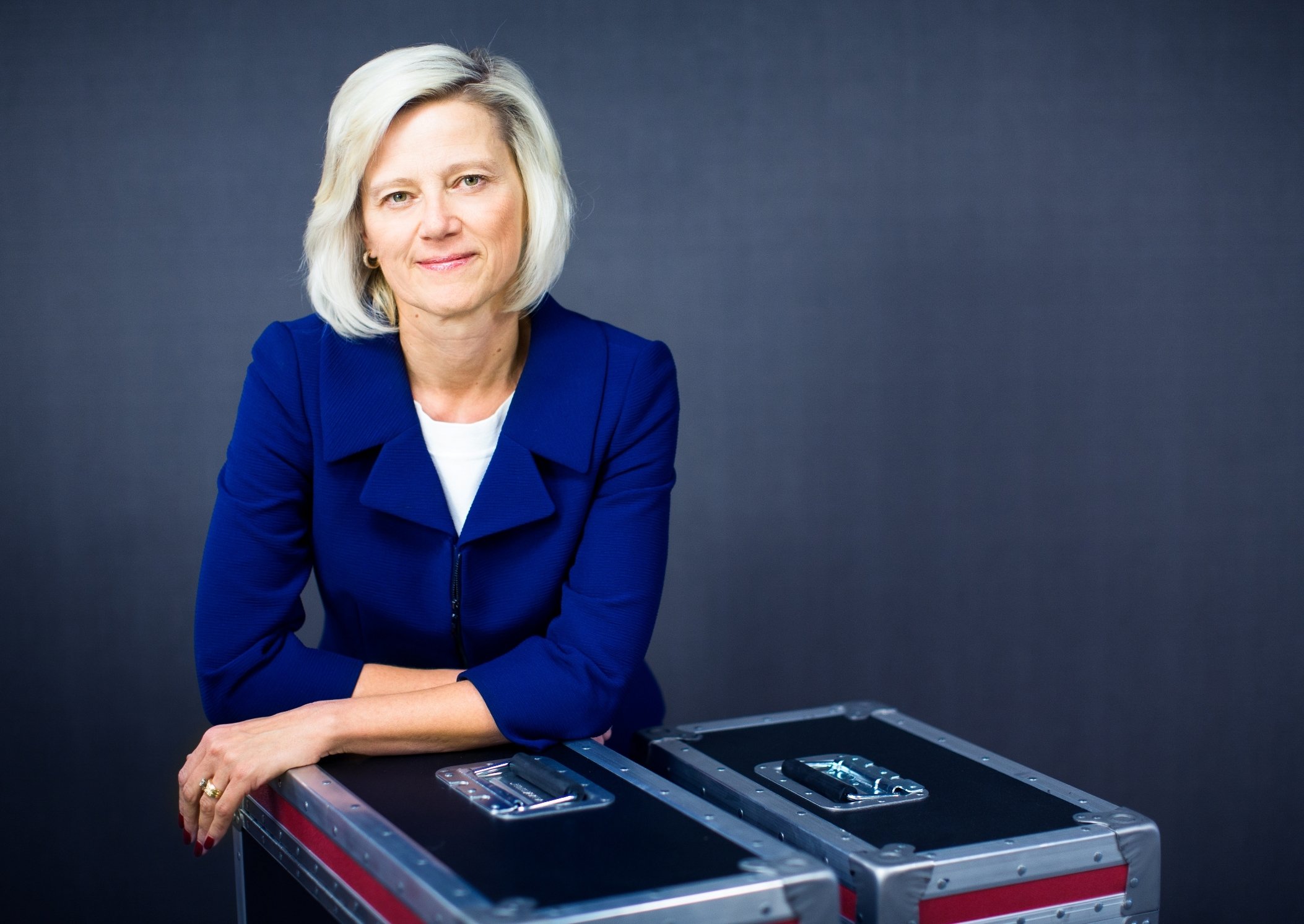 Says Sasaki, "I find the ever-evolving art form of lenses to be quite invigorating. There are different cycles of what cinematographers are looking for, and there are so many different cinematographers with unique tastes. I love the fact that depending on the cinematographer's inspiration for a particular movie, the character of the lens and the number of aberrations we allow will change. We're in a bit of a renaissance with cinematography right now, especially in the realm of optics, where cinematographers can have more authorship over their image in the camera. It's interesting and refreshing because there are so many choices in optics that can really expand the available palette to be nearly infinite.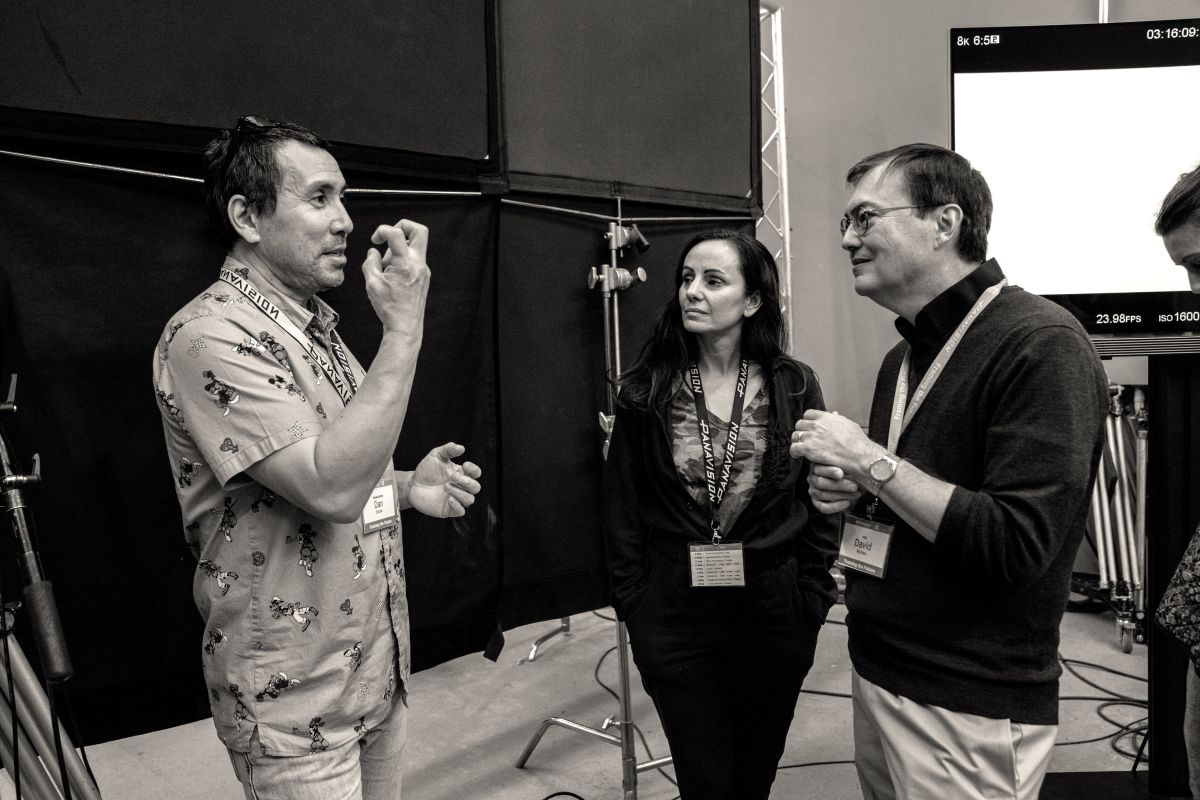 Signature Looks
A recent reinvigoration of the trend toward custom optics has led Panavision to formulate a system that allows the company to offer cinematographers an array of image-customization options that can be applied to nearly any lens in the company's arsenal. "It came out of necessity, really," Sasaki says. "In the days before digital cinematography was the primary means of making a film, we were working to develop sharper, more contrasty lenses that would help combat the MTF [Modular Transfer Function, a measurement of a lens' optical performance potential] that we lost with each succession of developing and printing film. Now, with digital sensors, the trend is the opposite: to go with softer lenses that have a more aberrant character. Customizing lenses isn't a new concept — it has always existed at Panavision. George Kraemer, my dad, and other optics engineers were always tweaking lenses for customers; they were expanding and modifying lenses throughout my entire career. We've just refined the process to make it more adaptable and controllable."
An Indelible Influence
The sheer number of cinematographers and productions Sasaki has assisted over the course of his 36-year career is so extensive that even listing them would be a formidable task. Suffice to say that his influence has been indelibly imprinted on the visual landscape of modern filmmaking.
When discussing the Curtis Clark ASC Technical Achievement Award, Sasaki blushes and gets a bit flustered. "With this honor, the ASC and the cinematography community made me feel like this special person, and I can't thank them enough. When [ASC President] Stephen [Lighthill] first called me to tell me about the award, I thought he was joking — I felt there really had to be so many more people more deserving than me. I love what I do, so being congratulated for it was hard for me to accept. But when I was at the ASC Awards ceremony, it really sunk in when I saw the video tribute with all of these cinematographers talking about working with me and how I'd helped them. At the Nominees Dinner, Kim said, 'People won't remember what you do or what you say. They'll remember how you made them feel.' That's what those cinematographers were talking about — helping them and the people who watch their work feel a certain way through the lenses. I'm really just the 'front man.' There's a whole team of optical specialists at Panavision, not just me. I dedicate this award to all of the cinematographers and crewmembers out there who are evolving the art of optical design in a non-linear fashion. It's the artists who are driving us — they're the ones pushing us to create something different to help tell stories.
"I can't thank the ASC enough for this recognition," he adds. "It's the biggest honor of my life. It has inspired me to go even further, and push the art of optics to a new level."
Snyder adds, "This is a tremendous recognition from the ASC. It's wonderful to see an award that salutes creative professionals who are dedicated to supporting cinematographers' artistry through technical innovation, and for Dan to be the first recipient is the highest honor. All of us at Panavision celebrate this moment."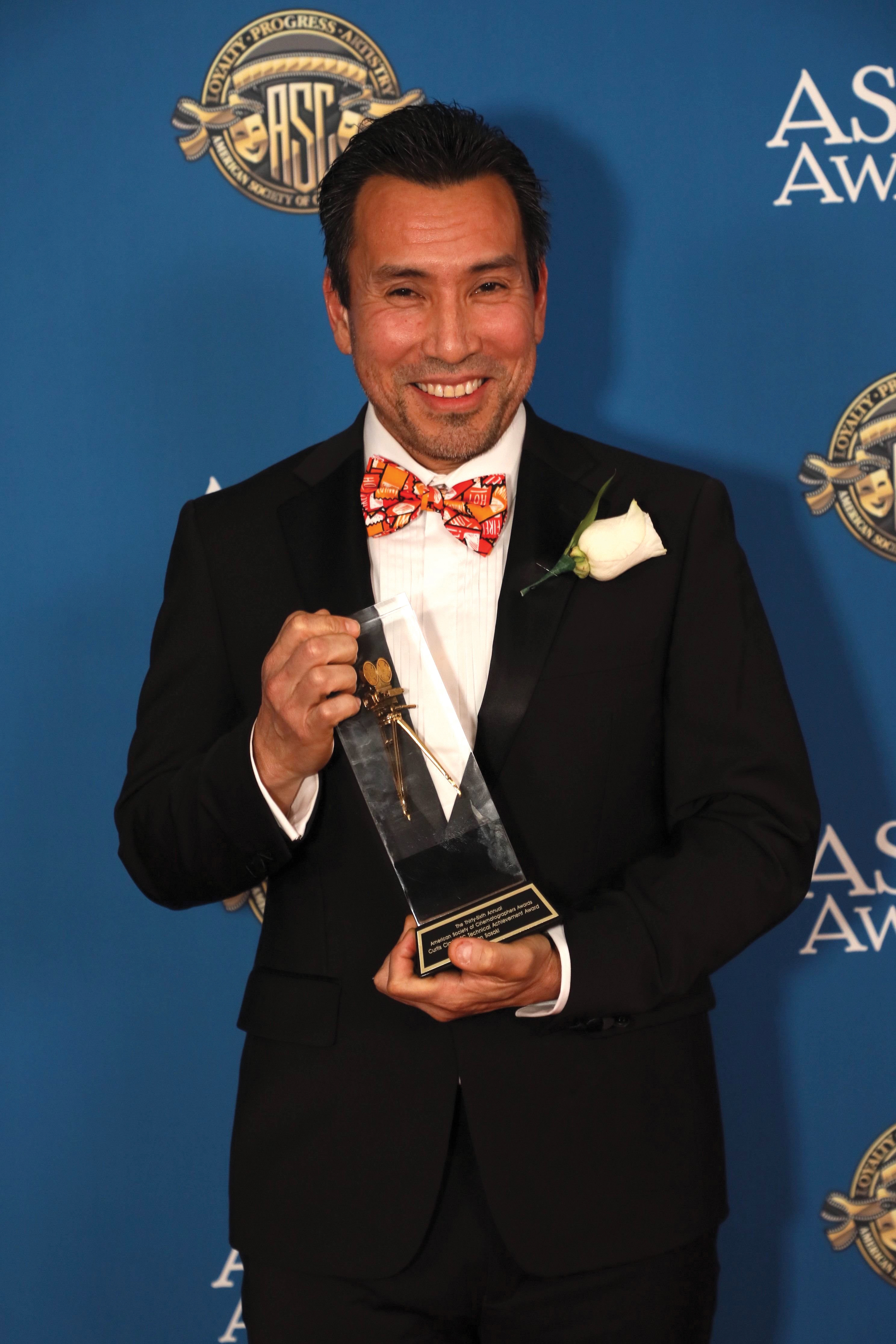 ---
A New Honor
The ASC's technological influence has taken many forms over the Society's 100-plus years of existence. The most modern incarnation, embodied by MITC, originally began in 2003 — as the ASC Technology Committee — and was formed with a primary focus on digital technology and its proliferation throughout the industry. From the beginning, this group was led by Curtis Clark, ASC, who remains the chair of MITC today — and who was recognized in 2018 by the Academy of Motion Picture Arts and Sciences with the coveted John A. Bonner Award. In 2022, the ASC established a new award in his honor.
"The newly created ASC Technical Achievement Award is a recognition of the vital role played by the leading experts in motion-imaging technologies, which enable filmmakers to take advantage of expanded creative potential," says Clark. "It is important that, as the ASC, we recognize the individuals who make these technological contributions to our artistry. MITC has earned industry respect for its leadership in consistently addressing the challenges of evolving imaging technology developments over the past two decades, and I'm greatly honored to have my name associated with this new award.
"It is most fitting that the Award's first recipient is Dan Sasaki, an individual who has consistently provided dedicated expert support to cinematographers by helping them to craft their vision through customization of lens performance that best serves their creative intent. For more than three decades, Dan has been at the forefront of this movement to craft the tools for cinematographers to impart a personal signature on their productions through the lens."