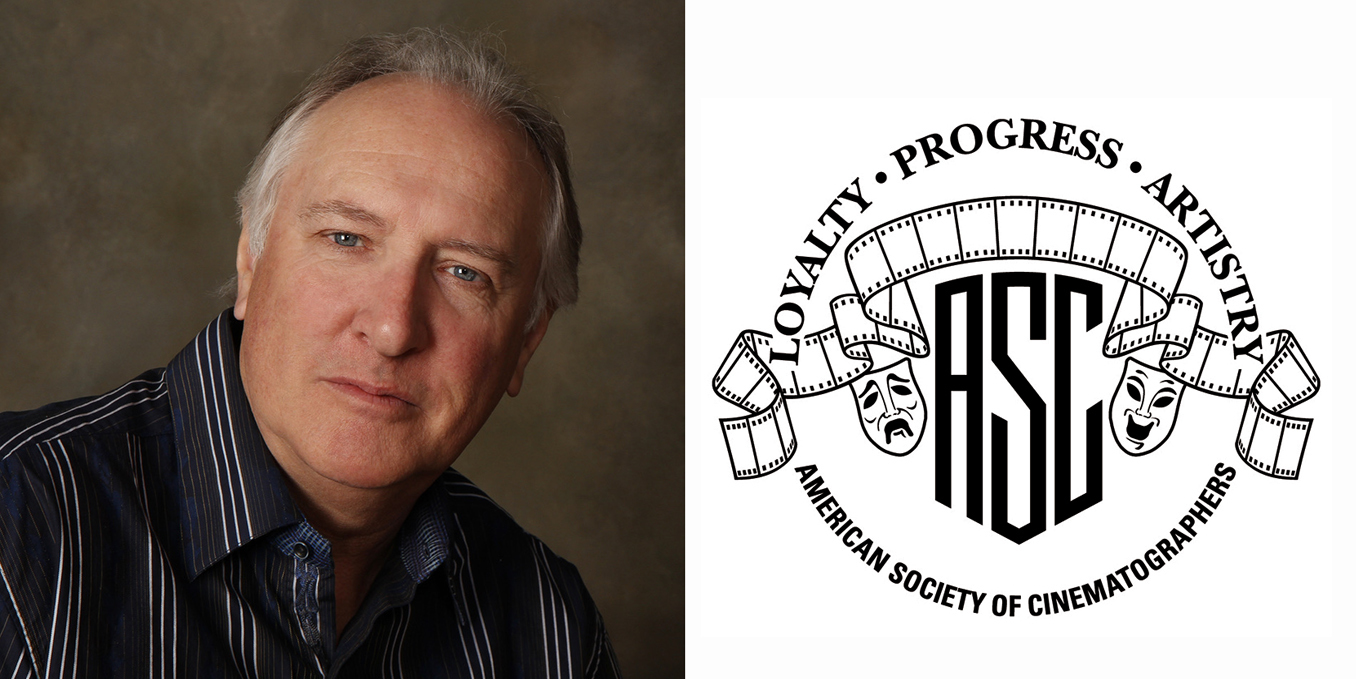 ASC Close-Up: David A. Geddes
"It is an amazing honor to be part of an association whose members have been integral to the shaping of history, art and technology for a century."
ASC Staff
When you were a child, what film made the strongest impression on you?
Lawrence of Arabia and Doctor Zhivago for the scope, The Sugarland Express for creating powerful drama within a confined space, and Slaughterhouse-Five for non-sequential storytelling.
Which cinematographers, past or present, do you most admire?
Freddie Young [BSC], Miroslav Ondricek [ASC, ACK], Vilmos Zsigmond [ASC, HSC], Dean Cundey [ASC], Emmanuel Lubezki [ASC, AMC].
What sparked your interest in photography?
National Geographic. I wanted to learn how to create the powerful images used in the magazine.
Where did you train and/or study?
The Banff School of Fine Arts, Northern Alberta Institute of Technology, and Simon Fraser University.
Who were your early teachers or mentors?
My first cinematic interest and experience was in documentaries, so I didn't have the opportunity to work with other cinematographers. My mentors were the amazing editors on each project, who inspired me to think about how to tell the story with the camera.
What are some of your key artistic influences?
Caravaggio for his use of contrast, Edward Hopper for his realism and wit, and Cézanne for use of perspective.
How did you get your first break in the business?
My first big break in documentary and journalism cinematography was when I was asked to be co-camera on The Fifth Estate, an investigative documentary program. I moved into drama as an operator, then DP, on the original TV series 21 Jump Street.
What has been your most satisfying moment on a project?
In my documentary days, it would be hard to beat standing next to Queen Elizabeth, then filming Prince Charles and Princess Diana on various assignments. Then there was riding a brand-new state-of-the-art roller coaster a dozen times in a row with my eye to an Imax camera. Or a summer where I circled the globe on a documentary that had me sharing meals with nomadic reindeer herders in Siberia, just before flying to Los Angeles for lunch with Aaron Spelling representatives prior to shooting the original season of Beverly Hills 90210. A world of contrast!
Have you made any memorable blunders?
Who hasn't? The moment I best remember is a TV movie where I was too bold with my ratios in one scene. I received the dreaded 'middle of the night' phone call from the lab, suggesting I 'might' want to reshoot with less contrast...
What is the best professional advice you've ever received?
'Persevere.' Opportunities will come, often unexpectedly, and you have to be ready for each new challenge.
What recent books, films or artworks have inspired you?
Dunkirk and Children of Men. My greatest inspiration in the last few years are my two grandchildren — seeing their excitement over the smallest things in life reminds me of the importance and joy of storytelling.
Do you have any favorite genres, or genres you would like to try?
I am attracted to challenge. The series I am currently working on, DC's Legends of Tomorrow, offers some of everything. Every episode is set in a different time period, with scripts ranging from performance pieces, to drama, to musicals, to comedy — with an added measure of epic special and visual effects.
If you weren't a cinematographer, what might you be doing instead?
I have no idea. I bought my first 16mm film camera in 1975 and haven't looked back.
Which ASC cinematographers recommended you for membership?
John Bartley, Rob McLachlan and Jan Kiesser made this honor possible.
How has ASC membership impacted your life and career?
It is an amazing honor to be part of an association whose members have been integral to the shaping of history, art and technology for a century. I am so proud to add those three letters to my signature.
You'll find his personal site here.