AC March '16 Online Articles
Archived articles from American Cinematographer March 2016 (Volume 97, Number 3).
ASC Staff
Volume 97, Number 3
President's Desk
Hard work does not have to cost your health and safety.
Breaking Boundaries - ONLINE EXCLUSIVE
Peter Levy, ASC, ACS reteams with director Stephen Hopkins on Race, a period drama about the real-life achievements of track star Jesse Owens.
ASC Close-Up
Brief interviews with ASC members about their careers and inspirations. This month: Peter Moss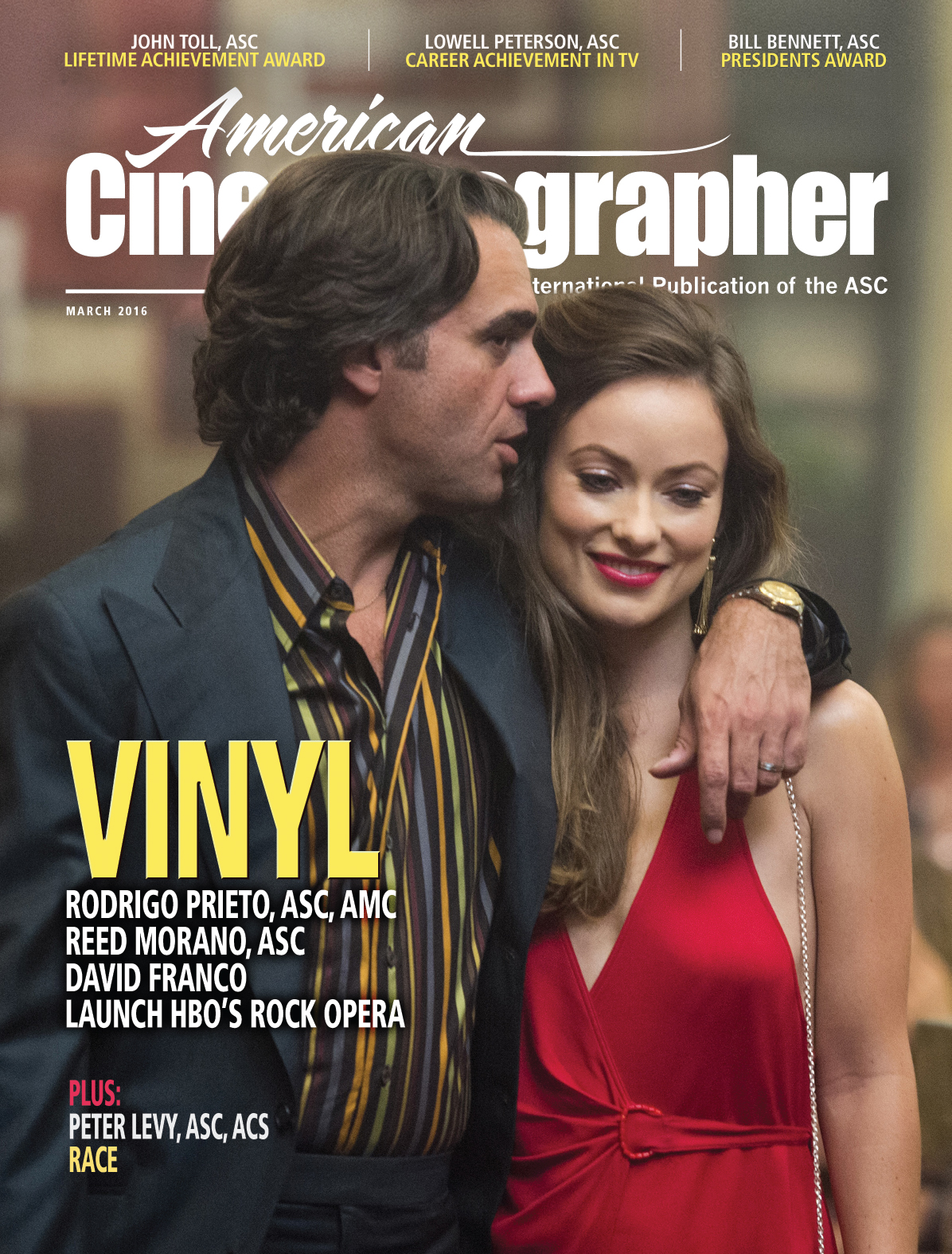 Subscribe to American Cinematographer

The March print edition also includes:
Vinyl
Race
ASC Lifetime Achievement Award: John Toll, ASC
ASC Career Achievement in Television Award: Lowell Peterson, ASC
ASC Presidents Award: Bill Bennett, ASC
Subscribe now for year-round coverage of cinematography technique and equipment delivered to your door.
American Cinematographer '16 Archives