AC June '09 Online Articles
Archived articles from American Cinematographer June 2009 (Volume 90, Number 6).
ASC Staff
Volume 90, Number 6
A Bold, New Enterprise
Dan Mindel, ASC brings Star Trek up to warp Speed

Testing Digital Cameras
The ASC and the Producers Guild of America analyze an array of digital cameras

Assessing Previs
Previsualization is the focus of a joint committee formed by the ASC, the Art Directors Guild and the Visual Effects Society

ASC Close-Up
Brief interviews with ASC members about their careers and inspirations. This month: Alan Caso
DVD Playback
Reviews of current and upcoming DVD releases: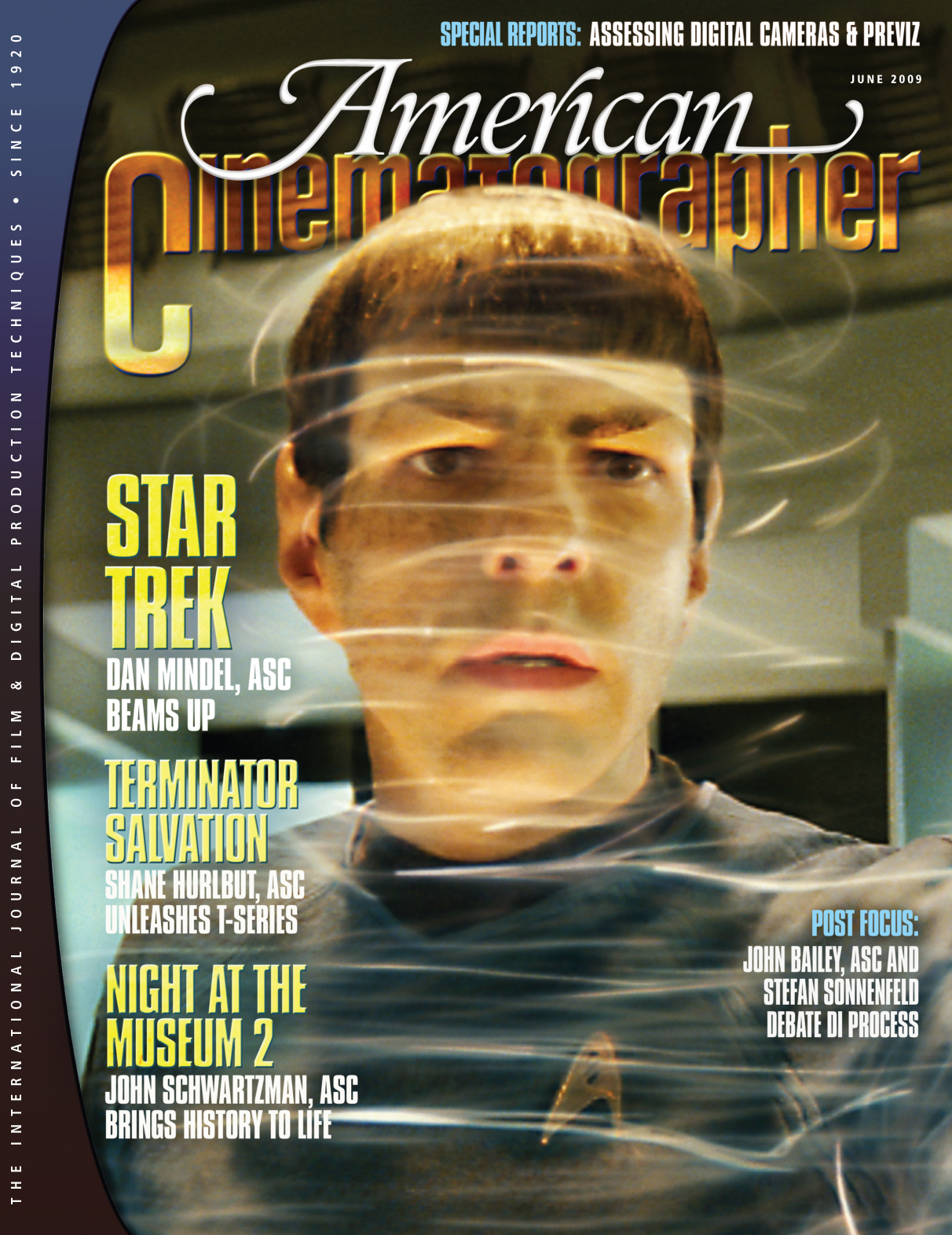 Subscribe to American Cinematographer
The June print edition also includes:

Terminator Salvation
Night at the Museum: Battle of the Smithsonian
ASC/PGA Camera-Assessment Series

Previsualization
Drag Me to Hell
Downloading Nancy
Post Focus: John Bailey, ASC and Stefan Sonnefeld Debate DI Process

Subscribe now for year-round coverage of cinematography technique and equipment delivered to your door.